About cbd-store
The Grassy Knoll (CBD Only)
The Grassy Knoll is a CBD store offering Teas, Coffees, Skin Care, Pain Patches, Vaping, and more for Humans as well as CBD products for Pets including CBD Drops and Treatibles. We also have a line of Pet Collars, Leashes, and Beds made from Recycled materials. Centrally located between Spectrum Blodgett and Butterworth Campus' as well as St Mary's. FB: https://www.facebook.com/ThegrassyknollOptionsHealth/ Instagram: options_health website: www.ohgrassyknoll.com
Leafly member since 2017
ATM
debit cards accepted
storefront
veteran discount
medical
store Hours
monday
tuesday
wednesday
thursday
friday
saturday
sunday
10am - 6pm
10am - 6pm
10am - 6pm
10am - 6pm
10am - 6pm
10am - 5pm
10am - 2pm
Photos




Show all photos
10 customer reviews
review this cbd-store
I have suffered with debilitating migraines for the past year. I have not been able to work regularly, have not had much of a social life, I was even hospitalized for two weeks. I hardly cook or clean anymore and spend most days in bed wishing that God would take me. I finally decided to try CBD oil with THC. I have a completely new life, one that is lived instead of one I wish was over. I am able to have a schedule and keep it. I clean and I cook and I work and I socialize. I couldn't be more amazed by or happy with this outcome. Thank you to the staff for answering all of my questions and going above and beyond with information.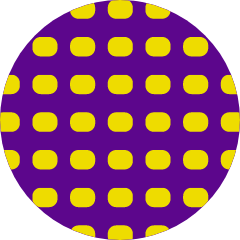 Chelsealou17
on May 6, 2019
I loved that almost every product has a sampler sitting out so you can try first. We ended up getting a warming salve for pain and it works so well and a gram of cbd that is amazing. I put it in my water bong and it has a great, mild flavor and it works quickly. We will be back for sure! dvanderl
on April 26, 2019
I'm new to the use of CBD and stopped in The Grassy Knoll a few weeks ago to pick some up. I was directed to a vial containing 500 mg of CBD hemp extract and charged $90. Since then, I realized that I can buy a much better tasting, finer quality CBD extract online at multiple locations for FAR LESS than 1/2 the price. I'm buying 1000 mg now for $60. I don't mind paying more for a local purchase, but over twice the price for an inferior product is excessive, and I feel ripped off. I won't go back.
I have been purchasing CBD drops from here for a while. The staff is very friendly and knowledgeable and the facility is nice and clean. I would recommend The Grassy Knoll for all of your CBD needs!
see all reviews