Follow
Pickup available
Arizona Organix
Pickup available
623-937-2752
Reviews
3788
4.6 out of 5 stars
Quality 4.6
Service 4.6
Atmosphere 4.6
nice little location. I love there shatter here
always great service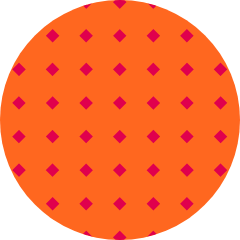 Davestewart71220
on 2019 M10 20
Glendale AZ
This place has great products. I recommend people to stop by. All strains they have are fire. From a patient point of view, they are the Walgreens of the dispensary world. I had heard my fair share of Arizona Organix, so, I decided to find out for myself. First off, they do not have points and rarely ever have deals. Off the bat, not worth your bang for your buck. They are also VERY disorganized in their handling of express orders (very). Bad time management, faulty mics, the place operates like its a zoo. They train new people at the express station and it constantly gets backed up! Sometimes they put you in the back even though you told them you have an express order. I've lost count after they've messed up my orders over 4 different times that were all met with the same fake apology and not even a joint or two. Only ONCE was i given a singular preroll to compensate the wasted hours and days just trying to even contact them. There never seems to be a leader on the ship. Everytime I call in it's someone different. They offer no continuity whatsoever. As medical personell, its off-putting that little care is gone into the orders. It feels like a disfunctional family of employees who cannot or will not help. They'll give you a wrong item but its up to YOU and YOU alone to fix it. There is 0 communication so even if you are in the right, NO ONE will help you. When I think of a disfunctional dispensary, i think of Arizona Organix. As someone who used to go there almost daily, I'd advise you all to stay FAR, FAR away. Only thing that is organic from them, is their nonexistent customer service. They claim they will "make it right", but they NEVER do. I was given the wrong tincture yesterday and CBD helps my anxiety while at work. Arizona Organix gave me a 2:1 THC CBD Tincture. I could have been FIRED because of their negligence. They take it lightly, but they do not understand that you are a PATIENT. I've never felt like ive wasted money more than supporting Arizona Organix. I've been telling everyone about how the customer service has gone and I've been met with the same frustrations other patients have with this dispensary. Please do not waste your time. They're not worth the hassle. They could be decent, but they treat you so poorly when THEY make a mistake. I'm usually cool, calm and collected, but Arizona Organix makes you feel cornered. There is no help, and the most you'll get is a half-baked apology with no compensation for mistakes. Arizona Organix - 0/10 I will never shop with them again. The place is a Zoo!
Dispensary said:
We're sorry you feel this way @ arizen, we apologize for any inconvenience as we have a large number of patients using the express window at times. We meet our high volume demand by opening up a second register at the express window, or we may send the express orders to an available patient counselor in back. I'd like to apologize as it seems you were misinformed, I can assure you all of our patient counselors must complete training before being allowed to operate our express option. Our patient counselors sincerely care for our patients and get to know a lot of them very well over time, it's very possible we may have given you a 2:1 tincture thinking THC is okay for you. I see you mentioned in your review above you'd like a free Pre-Roll during your last visit, perhaps it was a simple misunderstanding. If you would like a note in your file stating CBD ONLY, please let our receptionist know during your next visit! AZO is not in anyway responsible for the loss of your employment! Please keep in mind all of our product is labeled to specify exactly what it is you will be consuming. Please do not hesitate to contact our store manager if you ever have questions or concerns with your order. *Be sure to stop in Mondays as we have our 7-Pack Pre-roll Tins on sale!* - Arizona Organix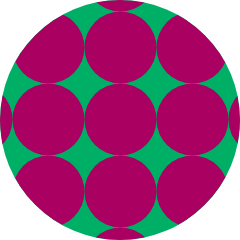 amberchavezaj
on 2019 M10 19
Good selection, great staff!
Dispensary said:
With the absolute BEST patients!!! Thanks for the review @ amberchavezaj! - Arizona Organix
Convenient Location
Dispensary said:
Thanks for stopping in with us @ Ynottony11! - Arizona Organix Intrensicmyles
on 2019 M10 19
I preordered on "Leafly" and sat in a dreary, most uncomfortable lobby waiting. for my express order. I watched a man come in off the street, and he looked at me as he walked past after the shop attendant took his card. he sat down about 5 Seconds it was backup being escorted to the back to purchase. when the door opened and he walked past me with his field order I felt so violated as I had a priority Leafly, top of the line, express window order, or maybe not. At that point I went up to the window and I asked the attendant "why didn't you advise me that it was faster to go to the back?" My question fell on deaf ears. All kinds of excuses. Please AZ Organix train your staff. I want to feel like a repeat customer, somebody who likes to come to the dispensary. No one wants an overcast shadow when thinking of Arizona Organix in Glendale, Arizona!
Dispensary said:
We apologize for the inconvenience as we have a large number of patients using the express window at times. Please keep in mind we kindly ask that you allow any placed express order 30-45 mins to be processed before arriving for pick-up. Thank you for your patience! - Arizona Organix Joedalgar420
on 2019 M10 19
I'll try back later Waits too long
Dispensary said:
We apologize if you were in a hurry during your visit @ Joedalgar420. We try to be as expeditious as possible so that way may tend to all of our patients in a timely manner. Please keep in mind we like to give each of our patients 100% of our attention when coming in back with a patient counselor, as we have multifarious patients with a magnitude of inquiries, in which the required time for each individual patient is different. I kindly suggest you try our express option when in a hurry especially during the weekends, as weekends tend to be very popular here at AZO! We thank you for your patience and understanding. - Arizona Organix
I would definitely recommend to a friend. Thanks for serving your customers we'll. 👍
Dispensary said:
Thanks for being with us @ Chris.wash! - Arizona Organix