Reviews
61
4.7 out of 5 stars
Quality 4.7
Service 4.9
Atmosphere 4.8
Great place with a great atmosphere and wide diversity.
Super chill place. I think his name was Ryan and he helped me out, answered all my questions, and definitely understood my Midwest vibe and kind of stuff I was looking for. Would absolutely recommend. And they have super easy parking in front and back of the building.
As a medical patient from MA, this is my only dispensary in LA. The choice of CBD edibles is excellent and my go to are the watermelon or sour apple gummies. Vape cartridges are on point. Kingpen is my go to for Skywalker. I was recommended Raw Garden live resin...3 Bears...one hit and I melted into warm goo. Best cartridge I've ever had. The staff is excellent. Security is inviting and friendly. The counter staff is knowledgeable and reads their customer well. I've had the pleasure of one particular gentleman a few times and it's like being with an old friend. So yeah, I kinda like this place!
Dispensary said:
We are very happy to hear that your shopping experience here has been so pleasant and that the recommendations from our staff have been on point to fulfill what you are looking for. We hope to continue you that for you and keep providing excellent service. Take care and we hope to see you again soon.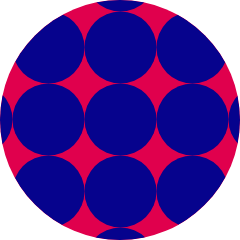 Salas369
on January 16, 2019
Great location and friendly staff i came in and bought a care by design tincture all cbd!! Worked bomb 🔥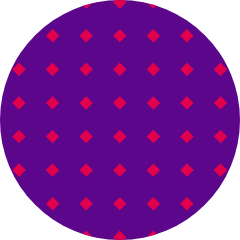 Joemacnin
on January 15, 2019
Very cool staff, very cool place (Dog friendly) yoshiiduck
on December 1, 2018
Everything from walking in to walking out was a complete pleasure. Ryan helped me while I was there. Super knowledgeable guy over all, cool as hell to deal with. Staying in Cali for another month & will definitely stop in again.
Dispensary said:
Thank you for leaving us a review about your experience here at our store! WE are happy to hear that Ryan took such good care of you. We look forward to seeing you here again. We have lots of up coming promotions for the holidays and make sure to check out all our new accessories that are sure to make a great gift for yourself or someone back home!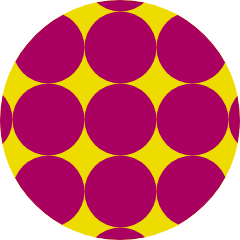 Dantexbernard
on November 28, 2018
DUDE! Words can not describe the overall experience when visiting this dispensary! I truly love everything about this place. MUCH LOVE!
Dispensary said:
Thank you so much! We appreciate the love. We strive to make everyone's experience at the store the best possible. Please tell all your friends, family and co workers about us! Stop in and check out all of our new accessories just in time for the holidays to get a little gift for yourself or that cannabis lover in your life :) Also follow us on IG @cannarywest for our up coming promotions and new product drops.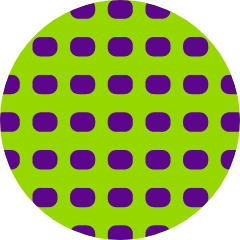 stevenbward
on November 18, 2018
I have a rec. Their entire check-in process is web based. They take pictures of your photo ID but they won't accept a PDF of the rec. They won't let you email it to them so they can upload it or print it themselves using the printer they have behind the counter in plain sight. No one asked if I had any proof of address matching the rec like a car registration, lease, etc. I had that on my phone as well. I was forced to pay recreational pricing (about an extra $20). I was given no courtesy of a first time discount. I received no accommodation of any kind. Even the sales guy felt bad and asked his manager if there was anything they can do and they weren't willing to offer anything. When you go there for the first time you must bring a paper printout of your rec along with proof matching the address on the rec if you don't have a state issued photo ID.
Dispensary said:
We apologize for the inconvenience you experienced. You were told by said sales guy that we were going to try and see if there was anything we could do for you but you told him that you did not care and was rushing him. I could see that you may have been upset but you were told that we were checking to see what we could do for you just did not want to wait to have the situation handled. We are sorry for the miscommunication on our part if it was not made clear that something was being done to work with you. We will still honor the first time medical deal if you do decide to come back. But yes we do need the original doctor's recommendation for the first visit along with a CA ID or Driver's licensed. An out of state ID or passport will require proof of CA residency. Only forms of proof are a utility bill, car registration or a one year lease agreement. This is good information for anyone to read before heading into the store so we can avoid another mishap like this.
This site doesn't allow me to edit a previous review, so I am posting another. I had a problem with a broken cartridge, and if you read my prior review you can see what it was and that the store emailed me about it. They told me that what the person on the phone said was incorrect. They replaced my broken cartridge and apologized repeatedly. I feel more than satisfied they dealt with the issue courteously and professionally. I'm happy because it is the nicest store I've been in and was bummed about not going there any more, and now I plan on returning. It's not important that a place makes a mistake, what impresses me is how they fix it. And the two managers there, Alan and Dre, are great. Thank you.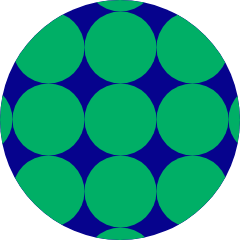 zenzuster
on November 15, 2018
Christian was friendly, knowledgeable, professional.