Reviews
69
4.4 out of 5 stars
Quality 4.3
Service 4.5
Atmosphere 4.4 Woodyswife420
on January 23, 2020
Great location, easily found, few minutes off of I5. Beautiful building and amazing atmosphere NWPioneer
on November 16, 2019
I will be a customer here for as long as they operate. The knowledge of the staff is only surpassed by the friendly atmosphere that they have created. Jaimey218
on October 4, 2019
Great people, great choices
RagnarLindstrom03
on September 19, 2019
Lousy customer service. After coming here for a few years now, and spending about $200+ per month on average, I was told I couldn't return a torch for store credit. Initially I was told the Owners were not in when I asked, but low and behold a person daying they were an Owner came to talk to me when I asked for the Owners phone number. Both the Manager and the Owner were very rude and explained it wasn't their Policy to do returns. I will no longer be patronizing an establishment that has so little regard for their customers. Kenlundy2783
on August 6, 2019
Love this place been goin since they opened good bud good dabz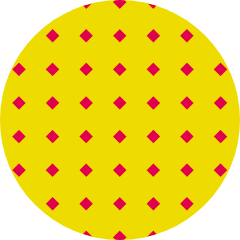 Andrewmarante
on May 2, 2019
Love the Vibe and look! So clean and fun. Feels like I'm coming over to a cool, wacky, stoner aunt's house to buy cannabis...! I love it! The budtenders are always so knowledgeable and friendly. They genuinely seem to love where they work!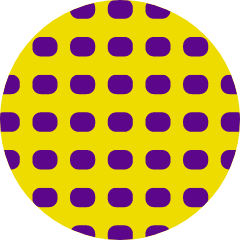 420beautyqueen
on February 28, 2019
Well... how do I even start? The first time I walked in I was rushed thru the whole process — the second time I came in (they seem to be the only place that carries Fireline's new strain Watermelon Gelato) they were great and took the time to answer my questions and help me with some questions about stuff. The third time I walked in... reminded me why I won't come back (I'm sorely disappointed) the guy who helped me my second visit was super nice- the same guy on my third visit wasn't so nice. He was a little rude and tried to show me products I didn't want when I inquired about when the new strain would come back in. I felt rushed again and the service or lack of service was really just sad. I left feeling like I was rudely addressed and not taken seriously. I choose to spend my money elsewhere such as PRC (both Arlington & Conway) and The Vault-Silvana. Yes this place may be popular but as far as customer service. This place f*ckin' sucks.
Dispensary said:
That Watermelon Gelato from Fire Line Cannabis was FIRE! Definitely one of our new favorite strains! There's no need to feel rushed, if you want to take your time and browse, we'll just follow your lead -- we're here for you. We're all about the good vibes and positivity up in here, so we're totally bummed to hear you feel so negatively about your experiences. Maybe someday you'll give us another shot...like when we get more Watermelon Gelato! (its so good!!) GDP7772
on January 8, 2019
This place is amazing. I've been going there since early 2015 and I love this place. Even when it was down the dirt road behind the new building I loved going to cascade kropz over most the other rec shops. They always got good products at a fair price and I've never been treated negatively or was unhappy about the way I was treated when i left. Everyone Ive come into contact with there has been super friendly and incredibly helpful. I started working in this industry recently so I haven't been having to spend as much money on these type products lately so I haven't been by much in a year or so. But... I've been hitting them back up recently and most of the same ppl are still there. so its still the same friendly atmosphere but even better now they got more choices that before and other products that I like have gone down in price (which is good for me). So they definitely will be getting more of my business. Thanks guys. keep doing what you do!
Dispensary said:
Hell yeah, love all our OG customers who spent years driving down that dusty ass driveway to come see us. We truly appreciate you, and this awesome review!! Thank you so much for the LOVE!! #kropzfam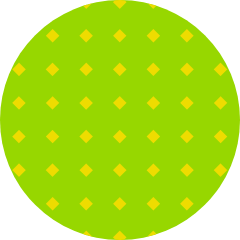 PassTheDutchy85
on November 7, 2018
I do enjoy this store, selection is decent. love the pay with card ability. some dude with longer hair seems miserable there. I asked for suggestions and hardly got a word out of him, this happened a few times now.
Dispensary said:
We're so happy to hear how much you love the shop, thank you! We do pride ourselves in the positive, uplifting, community we've created here, and while Cascade Kropz is a "business" at the root of it we're still human, and sometimes have bad days. While I can assure you he doesn't hate his job (quite the opposite in fact) we all have hurt and we all struggle. Human to human connection and conversations are a great way to help others heal. We're big fans of hugs. We def hope you have a more positive experience the next time you come in. Thank you for the feedback, we're all growing everyday.
I have gotten some product from here a couple times, it has been hit and miss. I recently made a phone call to ask about some product that was advertised on leafly, they just did a farting sound and hung up on me. It's one thing that we are still spending the same amount on a legal plant that we were 15 years ago when it was more risky to be in the business, but the lack of professionalism from some in the industry is disgusting. There are better places with higher quality and better pricing. If you don't like leafly just get off the platform, if you don't want people calling about your specials, update your page. I won't be a patronage here any longer and will be recommending a different shop to all that ask. Just found Local Roots, much more professional. The lack of offerings in the area sucks, so I often just head down to everett.
Dispensary said:
We're honestly really baffled by your review. We also saw your review on google stating the same thing. No one here at Cascade Kropz would ever do something like that on the phone. EVER. We are professionals, and take our business very seriously. Every customer who calls is important to us and is always treated with the upmost respect. We honestly think you might have called the wrong number or something. All of our dealz listed here on Leafly are current, so we're also unclear as to what it is you are so upset about. We do move through a lot of inventory daily so sometimes a product will sell out very quickly and still be on the menu until the end of the business day until we are able to delete it. We always want to make it right, but in this case, we're just confused on how we did you wrong. Please give us another shot, we never want anyone to feel anything but good vibes from Cascade Kropz. Give us a call and we can answer any questions you have.