Reviews
31
4.2 out of 5 stars
Quality 4.2
Service 4.4
Atmosphere 4.4
Christina was very patient, informative,, and helpful.
I've had many visits to the Curaleaf located in Kendall and I love visiting. The service is great, they are so helpful, and they keep you updated on the best deals! I've grown a great bond with many of the employees, I made an art piece with their support regarding medical cannabis awareness! xoxo to Curaleaf
Great customer service. Really went above and beyond what they had to do
My first time as a patient. Alex was really helpful and answered every question. Only bad thing is the parking issue. However, found out once there they have complimentary valet parking service. Thank you!
Do not buy anything from here. Very bad quality. I wouldn't even give them one star.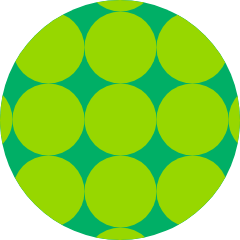 vguzman1120
on 2019 M03 17
This is just my personal preference but Curaleaf's CBD Oil is the best. Really helps me. I would like to see them expand the strains in sativa and indica they carry but top notch service and a clean aesthetically pleasing dispensary.
I suffered a spinal cord injury that left me tetraplegic. I'm receiving care in a private home, which is not my own home, and is not the address on my driver's license. I've tried to order three times, each time being very clear and specific about my current address and situation, yet THREE times they've delivered it to my home address, despite my giving them my current location. THREE times wrong! Instead of offering the relief I seek and need, this company has only added more stress to my already stressed life.
Horrible Parking Arrangements Staff was awesome Very little inventory aside from CBD to offer for sale.... seems to be a pattern looking at the reviews. I did have a great experience at the store; staff was top notch and regardless of lack of inventory, i walked away a happy camper
First of all, ALEX is awesome. Of all the dispensaries I've been, he has been the best. I like Curaleaf and the product is good, when they have it. I've been waiting for my medicine to come in and it never does. I am writing this as I'm on hold because they haven't picked up or answered my emails. It's been 23 minuted on hold and no one answers the chat online at all. So that's what I got. Good luck. Nevermind I was waiting for 23 minutes and then they tell me that THEY CAN'T TELL ME WHEN THEY ARE COMING IN????? CALL BACK AT THE END OF THE WEEK? FOR ANOTHER 25 MINUTE HOLD SESSION? Do they realize that they are not the only game in town. I really liked Curaleaf slim vapes but know I have to go somewhere else. No more Curaleaf.
TattooRob13
on 2018 M10 16
This was my second time at Curaleaf and I am happier than I could ever be. Great deals, great staff, and great products.