Reviews
35
4.0 out of 5 stars
Quality 3.9
Service 4.4
Atmosphere 4.2 ericneifert
on February 14, 2020
Professional, knowledgeable staff, convenient location.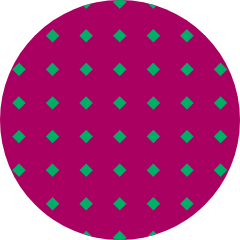 Pjc1370
on October 20, 2019
Good service Averygoodboy
on October 12, 2019
More expensive which is odd considering they're not the only ones around. They barely ever have any cartridges or flower - and no it's not because they have so many customers. Every time I go I have to wait a while and no one else is ever even there..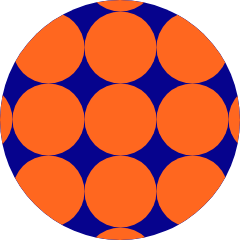 blmtsi024
on October 12, 2019
This is the most expensive of the retailers. They barely offer any type of discount. Other places have much better deals.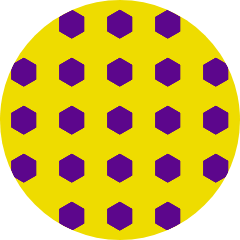 LlamaTabootTaboot
on October 3, 2019
Super helpful staff. Answered all my questions and then some! Very friendly and thorough. I recommend and will shop here again! BaldyLockes
on September 28, 2019
I've been a patient gut over a year and I have visited many dispensaries on the eastern side of the Commonwealth. Harvest (which is the closest dispensary to my house) is by far the worse. I once purchased a gram of an Ilera strain and there was nothing in the container. I called Harvest (and went to the location to show them the empty container) and the manger laughed at me - she wouldn't believe me. Ilera replaced the product when I wrote to them. I'll go out of my way NOT purchase from this dispensary.
Mykainsbroken
on September 21, 2019
The dispensary is clean. I have been to this location 10 times. Most times, I have not had a problem. Continue to read if you wish to hear why ive rated them so low. Their staff has always been nice. Work at a weed shop, why not? They suggest to call ahead to reserve your items. Their inventory changes at a light-speed rate. My drive is about 25 miles, 35 minutes of driving, give or take. I called ahead twice and "reserved" items. When I got there the items were either incorrect or not there at all. This has happened on two occasions now. The first time I understand, it happens. However considering the very first visit, I recieved a package which the safety seal was broken. Twice Ive had problems getting what I reserved. Thats an hour drive minimum, and both times they said, Sorry we were busy. People are buying medications and selling it. This is why they now have a limit. I hope that helps. The prices are higher than anywhere else by a few dollars. So out of 10 visits, ive had 3 incidents plus a bum cartridge, which the manufacturer did replace. Not without having to go around Harvest, they were no help in the return process. The way I calculated thats a failure rate of 40%. 4 out of 10 trips have been a hassle, expensive and they tried to give me something different than I reserved. Their reserving or calling ahead policy is no good. Im not mad but I wont be returning anytime soon. Hopefully the landslide of recent negative reviews they can use to improve.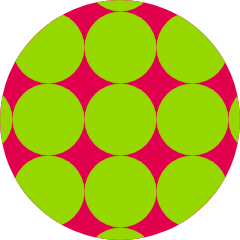 Missjzk
on August 28, 2019
This is considered MEDICATION, how is it possible to sit with a pharmacist of Cannabis and find the right STRAIN IF THEY ARE NEVER CONSISTENT WITH THEIR PRODUCTS???? Some of us have been on OR are on high amounts of MEDICATION WHEN ONE NATURAL PLANT HELPS SO MANY OF THE SYMPTOMS NOT NEEDING TO USE THE MEDICATIONS THAT MAKE YOU DEPENDENT PHYSICALLY AS OFTEN ?? Harvest we are SO GLAD YOUR FINALLY in the area, BUT PLEASE START THINKING ABOUT YOUR CUSTOMERS OR PATIENTS THAT ARE NOT LOOKING TO GET STONED ( I hate that feeling) BUT I HATE BEING IN PAIN WORSE, plus the right strain HELPS PEOPLE WITH ANXIETY AND THEY CAN ACTUALLY GET OUT OF THE HOUSE FOR THE FIRST TIME IN YEARS!! Also, NOT all of us NORMALLY SMOKE 😗💨 CANNABIS, IS IT POSSIBLE TO GROW LOWER STRAINS OF THC w CBD ?? Im NOtT complaining... I just Spent Hundreds of dollars on STRAINS THAT I CANT USE, PLEASE TAKE THIS POST SERIOUSLY, this really helps with so many issues but if you CANT EVER GET THE CANNABIS/MEDICATION THAT WORKS ITS FRUSTRATING..... also, Just an idea, isnt there a way to introduce SMALLER SAMPLES SO WE ARE NOT WAISTING OUR MONEY ON SOMETHING THAT DONT WORK FOR OUR MEDICAL ISSUES .... just a thought/ idea 🤔 , dont get me wrong, Im sure most of us are honestly grateful for your store and its rather new, but when your on every chemical the doctors can give and the strains are not available it leaves many of us still struggling 🥺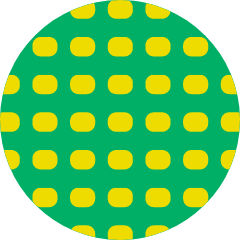 Iceman617
on June 17, 2019
Never any product vapor_ella
on May 24, 2019
It's a bit "clinical" as far as atmosphere is concerned, but the service there makes up for that big time! My only gripe is that they're not closer lol. If you visit the Harvest, try the Joliet Jake sugar. You're welcome. 😉