Reviews
14
4.7 out of 5 stars
Quality 4.7
Service 4.9
Atmosphere 4.9
Love this location. Relatively easy to get to but parking could definitely be better.
dsffdsf djfjdslkjflkdsjlkfjdlks
Budtenders are very friendly and helpful!
I love that they have a menu to look at here and their loyalty program is the best!!
Fancy and new. Right across from a Starbucks this place feels medical. Parking is easy and nice. The inside is nice and clean. The staff is very friendly and somewhat knowledgeable. Product is ok, and prices are very high. Don't recommend nor will I go back.
Love this store!! After a terrible experience at another issaquah store we came here and I'm a frequent buyer. It was my grandmother's first time going to a pot store and she was uncomfortable but Higher Leaf made her feel at ease and were highly knowledgeable. Shaggy and Sequoia made my day! They were very friendly and helpful with my grandma, mom, and myself. This is why I always come here when I'm in town!!
Love this store, checked it out last year. Very good product, they also have daily deals. Only down side, prices are much higher than Montana, but I expected that as it is Seattle area. Golden pineapple from Phat Panda, great strain.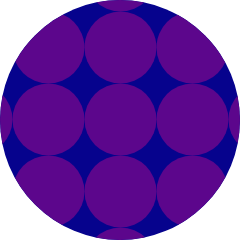 Bellevuehigh
on 2017 M06 15
Really nice store. Great products and brands. Really bad employee appearance, young staff that wear hoodies and hats. Owner needs to add some more experience employees that can help create a welcoming environment. In Bellevue you should be much busier than you and I'm sure the very young staff has a lot to do,with it. Step it up higher leaf ....There are many other store people can choose from.
Traveling in the area, and I am so glad to have stumbled upon this place! Friendly staff and killer deals.
Dispensary said:
Hi sarahmayim! Thank so so much for taking the time to write a review! We love getting feedback from our customers and are so glad to hear that you enjoyed your recent visit. We're thrilled to hear you found our deals and the friendly staff to your liking. Please visit us again soon. Happy Spring ahead!
good location, lots of parking, great selection and really good staff that were helpful and knowledgeable.
Dispensary said:
Hi hipstern! We appreciate you taking the time to write a review about Higher Leaf Bellevue! We're thrilled to hear that you enjoyed working with our staff and found our selection to your liking. We're looking forward to your next visit!