8 reviews
---
Quality |
Service |
Atmosphere |
Review this location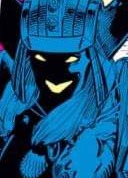 Awesome budtender, gonna come back because shane was too cool for school. Great place!!!! Great selection!
they have good quality products just not a lot of variety.
Couldn't ask for better !
Great flower, nice budtenders, very friendly and helpful.
Great products! Great people! A little expensive but worth it! Top quality flower tier 2 is bomb and tier 3 is crazy! Quality shatter and distillate too!
This is probably one of the top dispensaries I've been in in northern Michigan they're very well mannered very well knowledged on which flower or concentrate that you could use for which pains they're very helping and just environment when you walk in there is amazing everybody is extremely friendly and I highly recommend this place for your products
First time in and pretty good deals each day! Good people. Great weed.
Been coming here for a few months now. Excellent group of Budtenders! Everyone is always nice and knowledgeable. Prices are good, product is excellent! I've never been disappointed...well, except today when I just missed out getting more Acapulco Gold! But there are plenty of other strains to choose! Give them a try...you won't be disappointed.