Reviews
50
4.3 out of 5 stars
Quality 4.3
Service 4.3
Atmosphere 4.5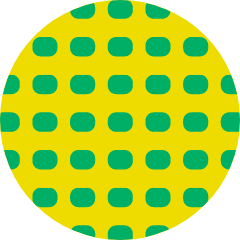 CrazyCatLadyPDX
on July 29, 2019
Great selection of medical goodies. Service is always impeccable!
If you want happy bud tenders - this isn't it ascraig4
on December 30, 2018
Super Friendly, knowledgeable staff, don't heckle me about being a new cannabis user. Welcoming. Mushyapplehead
on October 13, 2018
The staff here ias amazing! They are very knowledgeable and incredibly friendly! They also offer great deals every day. I always have a great experience here. The location is also very cool, it's a great building. Has a real Twin Peaks feel, which is the highest compliment I can think of. Thanks, Little Amsterdam! You make buying pot as enjoyable as smoking it! 😀
Kent.f1983
on October 13, 2018
This is the place and sticks in my head as the best store in town. I know that sounds silly but hear me out. How many pot stores are just... Lackluster? Unimpressionable? How many times have you gone somewhere and felt like you were wasting THEIR time? Those places are forgettable and you're better off for it. Not here. This place has class and still an aura of comfort. I truly appreciated the complete focus and attentiveness I received from Miranda. I came in need of help with a high anxiety cat... That was causing high anxiety in me... And I left with cbd treats and oils that have done wonders... And a perfect vape for me on the go. Better yet... I left with the feeling that THIS place was the place for me. Highly recommend it!!
TribeOfCompassion
on October 12, 2018
My 70 yo mother, who has her medicinal card, discovered this business. They made her feel so comfortable & welcome that she returned many times. After she fell & broke her wrist (which required surgery), I went as her caregiver & this wonderful crew educated me & helped me find such effective pain relief for her that she didn't need to take conventional (opioid) meds. Since she doesn't smoke, it wasn't very straightforward & their recommendations were spot on. Miranda & Joey never fail to make me laugh, ask after Mom and know their flower. Warm, knowledgeable, well-stocked, welcoming. Newbies or veterans, you need to go. tardisduck
on October 12, 2018
Miranda was super knowledgeable. Love the old fashioned interior. Classy joint! Great product. Flutterbyamr1008
on October 12, 2018
Love Little Amsterdam! Comfortable and classy environment. The bud tenders are always amazingly knowledgeable. Love their CBD room expansion, so many great products and they facilitate mailing CBD products.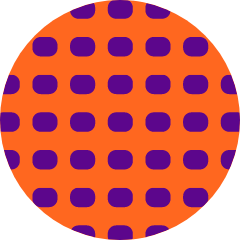 micksese
on October 12, 2018
Love my new vape I got there! Friendly service and knowledgeable. Will be returning! iamright
on October 7, 2018
High high pricing, "small bud" deal is a joke. Elsewhere for the same flower with nice large buds for 55% less. people are nice but inventory is not kept up to date which makes using leafly somewhat useless for proper planning for those who travel far. I just wish that "deals" offered werent such a joke, for they are not really "deals" The competition is so much better for pricing.