About dispensary
Maine Grown
Maine Grown officially opens its flagship store to bring you high quality, MOFGA (Maine Organic Farmers and Gardeners Association) certified clean cannabis. The flowers are grown in hand built soil made from raw natural materials sustainably harvested from Earth. We pour our passion into every facet of the job. From soil building, plant care, hand trimming and organic extraction methods to bring you clean, quality medicine flower to oil. Maine Grown brings flowers that taste like only nature can. In house made vapes using cannabis oil and GRAS rated terpenes - NEVER any fillers. Maine Grown also carries tinctures, edibles, concentrates and topicals. We also have hemp CBD products grown and crafted by our sister company, Maine Grown Wellness. We put people over profit always. Maine Grown brings the heat and raises the bar. Come see the personality of the cannabis and TASTE the difference.
Leafly member since 2020
debit cards accepted
storefront
ADA accesible
veteran discount
medical
dispensary Hours
monday
tuesday
wednesday
thursday
friday
saturday
sunday
9am - 7pm
9am - 7pm
9am - 7pm
9am - 7pm
9am - 7pm
9am - 7pm
9am - 5pm
Photos




Show all photos
12 customer reviews
review this dispensary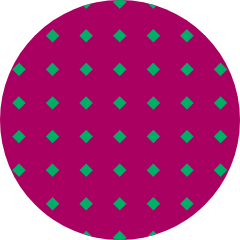 DeniseStGermain
on May 27, 2020
Everything about Maine Grown impresses me! The strains are very good, always several varieties to choose from and the prices can't be beat. Love the pre-rolls too. The ladies behind the counter are fabulously friendly and knowledgeable👍 Maine Grown is my new go to shop! It's always a pleasure to shop there. Looking forward to trying more of the many items and edibles in the future. Try it...you'll like it!
Service was great but weed terrible. No tricomes, terps or flavor. It looks as though the weed wasn't or isn't cured and dried properly. Spent over $300 here on product but the quality of the weed just wasn't there. It barely gave me a buzz. I purchased Headband X i95, Hulk berry, and Royal G. I smoked a King Palm XXL which holds up to 5 grams at a time of each and just finished each 5 grams at a time. I barely got a buzz, but did get a headache. Again, the service is awesome and the people are awesome. I hate to write this because of that but it's the reason I haven't been back in.
Dispensary said:
Weevie, I'm sorry to hear you were unimpressed! Hulkberry is our best seller so it's a little confusing to hear this news. We grow 100% organic without use of pesticides and chemicals so I'm not sure why you experienced headache. Sorry you didn't enjoy! Stay safe out there :)
I've been going to this place since the first week it opened. I absolutely love this place!!! The wonderful ladies of Maine Grown,are so amazing!!! They take the time to explain the strains and other products they sell. I personally have had the opportunity to be there when a vendor was there. The vendor was All Kind. This vendor is the real deal!!! Just as the flower is!!! This establishment is my favorite place to shop. I guarantee that if you go there, you will call it home. So go on over,and say hello to the ladies, you won't regret it! I know I get treated right every time
Dispensary said:
Thank you so much! The team works hard to bring you the best whole experience. Thanks for your support!
see all reviews