This store's menu is not available
Searching for nearby stores…
About dispensary
Natural Blessing
Natural Blessing's goal is to provide a safe, hospitable and professional access point for anyone 21 years or older to purchase cannabis and thc infused products. We provide vast assortments of strains and cannabis infused products at affordable pricing to meet everyone's needs. Daily specials on selected items and strains, and always a great knowledgeable staff.
Leafly member since 2016
ATM
storefront
ADA accesible
veteran discount
recreational
dispensary Hours
monday
tuesday
wednesday
thursday
friday
saturday
sunday
8am - 10:30pm
8am - 10:30pm
8am - 10:30pm
8am - 10:30pm
8am - 10:30pm
8am - 10:30pm
8am - 9:30pm
Photos

Show all photos
19 customer reviews
review this dispensary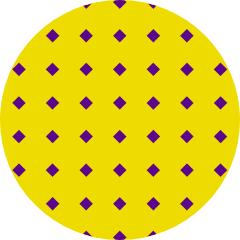 Duzitreelymatter
on December 8, 2018
Professional, knowledgeable and friendly staff. It was my first time in any shop, any time. I had just retired THAT DAY and made a B-Line for their shop based off the great reviews and was NOT disappointed. Made some recommendations for me and I've been loving the extra free time every since.
MagicLady
on September 14, 2018
This little shop might not look like much, but it's brimming with smiling faces, good people, and nerdy paraphernalia. Need a grinder? How about one that looks like a Pokeball or a GS Ball? No? How about Darth Vader's helmet or even a mini Death Star? No? Well, how about we swing by the counter to take a look at their stock? There isn't a whole lot, but they do have a decent selection of bud, edibles, oils, and joints to choose from. Also, feel free to show them funny YouTube videos. They loved Action Figure Therapy. I will certainly be coming back to see what goes through the shop. - Cannabis is Magic: Your Magic Lady
see all reviews