About this dispensary
Northwest Cannabis Connection
Welcome to NW Cannabis Connection We Serve the Puyallup, Tacoma, Sumner, Milton, Fife, Lake Tapps, Bonney Lake, Buckley, South Prairie, Orting, Graham, Parkland, Lakewood, Frederickson, Spanaway, South Hill areas. We are located right off Highway 512 in Puyallup On Canyon Rd E and 116th Ave next to Austin Pro Maxx and across from Walgreens and Safeway. With Parking in the Front and Back. We Open Early & Close Late 8am - 1pm Monday Thru Saturday 9am - 9pm Sunday Here at NW Cannabis Connection we have exceptional customer service and knowledgeable Bud tenders. We came from the Medical Cannabis industry and have been helping patients since 2010. Their are 3 bud tending stations to help you with your purchasing needs. We Offer a Large Selection Of Marijuana Flower, Concentrates, Edibles, Topicals, Tinctures, Pre-Rolls, Cartridges, Glass Pipes and Accessories. Flower starts at $7 a gram / $18 an 1/8th Concentrates start at $15 a 1/2 gram / $25 a gram We try to have the Best deals in Town - Quality product at affordable Prices - Check out our daily specials at [Www.NWCannabisConnections.com](www.nwcannabisconnections.com) We Carry Many different Cannabis producers Agro Mechanix, Alis Group, Artizen, Avitas, Seattle Spot Bakery, Doc Croc, Dream City, Ethos Extracts, Evergreen Herbal, The Greenery, The Green Vault, Fireline, Forbidden Farms, Forte Farms, Harmony Farms, Hempkings, Ladyhelm Farms, Landseye Logistics, North Coast Concentrates, Northwest Cannabis Solutions, OG Farms, Ol' Goat Cannabis, Oleum Extracts, Serenity Gardens, Sitka, Sticky Budz, Sweet Nirvana Bakery, Swift Edibles, The Green Vault, Top Shelf, Torch Northwest, White Star, Viva Cannabis. !!! Come in and Check out our daily Specials !!!
Leafly member since 2016
ATM
storefront
ADA accesible
veteran discount
medical
recreational
dispensary Hours
monday
tuesday
wednesday
thursday
friday
saturday
sunday
8am - 11pm
8am - 11pm
8am - 11pm
8am - 11pm
8am - 11pm
8am - 11pm
8am - 11pm
Photos


Show all photos
41 customer reviews
review this dispensary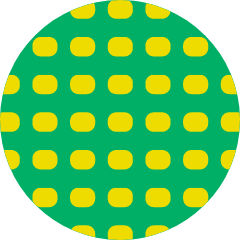 TyressAikens
on April 4, 2020
ually transactions are 5star I been shopping here for like 2 1/2 years and never had an issue. Since ordering online I had a couple major issues for me. 1st everything they have in stock don't always make it to the online ordering which leads to my next problem. Without being online I should be able to add what's not online to my order if it's in stock but the bud tender today tells me I can't I have to get at the end of the line to get an extra purchase WTF that's dumb ass hell im already here ready to purchase it and if it was available online I would have added to online order what is happening to the customer service. Most of them cool but a few of them need to fucking go.. that's all I will not be returning after my loyalty for 2 1/2 years. somedude42
on April 2, 2020
Disclaimer. Reposted from my Google review of Northwest Cannabis Connection: NCC WILL let your online orders hang on verifying/preparing indefinitely if they don't have what you want in stock, they don't even care enough to let you know. Maybe take down your online pick up menu if you're not going to bother taking full advantage of it, with service like this it's no wonder your ratings have been creeping down over the last few years. I haven't been back in over a year because of this and the fact that you STILL haven't addressed it is embarrassing. I've been driving all the way to Clear Choice every couple weeks for almost a whole year and its worth the extra drive and being in sketch central if it means my online orders are ready in less than 5 minutes and they let me know IMMEDIATELY and cancel the order if they don't have what I ordered in stock, and that's only happened ONCE in over a few dozen visits. Oh, and the parking at NCC is garbage. Even 112th saw the value of paving it (almost) all over. Northwest Cannabis Connections is synonymous with disappointment and apathy, or at the very least their online service is. Never giving them another chance again, definitive waste of time. Also, imagine neglecting what is probably one of your most important tools for getting people in and out as quickly as possible during the Covid19 epidemic with as little fuss as possible. Just, wow.
My friends and I LOVE this place. The people are always super friendly and helpful. The random discounts and customer appreciate days are awesome🤠. Honestly, hands down one of the most consistent shops in town. I've never boughten a bad cart from there.
see all reviews