Last updated:
Darn! No results found.
Try selecting fewer options
or
About dispensary
Oasis Dispensaries - North
OASIS DISPENSARIES is a state-licensed medical marijuana dispensary chain focused on providing the highest quality cannabis products to Arizona patients. With two convenient Chandler locations - plus online delivery and express pickup options - we are able to serve the greater East Valley area with ease. We proudly feature one of Arizona's largest selections of bulk flower in a variety of different strains, prices and qualities. Our concentrates include distillate vape cartridges, wax, shatter, live resin, rosin, diamonds/sauce, CBD isolate, sublingual sprays, inhalers and more. We carry edibles from top brands plus topicals, tinctures and more! 8:00AM-10:00PM EVERYDAY | ATM ON SITE | TEMPORARILY NOT ACCEPTING DEBIT OR CREDIT CARDS | CBD Window: Open to everyone 18+, no medical marijuana card required. Hemp-derived CBD products. Instagram: @OasisDispo Twitter: @OasisMMJ www.oasisdispensaries.net __________________________________________ Flower Pricing: Diamond: $45 | $85 | $150 | $270 OZ Platinum: $39 | $75 | $135 | $239 OZ Gold: $34 | $64 | $120 | $200 OZ Silver: $25 | $49 | $85 | $150 OZ ____________________________________________ Discounts: FIRST TIME PATIENT (FTP) BUY ONE GET ONE FREE (BOGO) any one regular priced item + 10% off the rest of your purchase! *Regular priced items, up to a 1/4 of flower, valid once per location on first visit only, exclusions apply REEFER A FRIEND Bring a friend with you next time to receive a free pre-roll w/purchase OASIS WISDOM DISCOUNT Seniors 55+ receive 10% off your entire purchase THANK YOU VETERANS/FIRST RESPONDERS Armed Forces, Veterans, Police, Fire, Paramedic, EMT etc. receive 10% off regularly priced items everyday HAPPY BIRTHDAY Receive a free pre-roll on your birthday w/medicated purchase OASIS LOYALTY POINTS See deals section or website for NEW Loyalty Rewards program. EARLY BIRD Come in between 8-10am Monday-Thursday to receive 2x Veterans & Senior discounts! *All vendor days/promotions are subject to change without notice and other restrictions may apply for all deals and discounts. While supplies last on qualifying items. Discounts cannot be stacked or combined. Other terms and conditions may apply. ---------------------------------------- #FindYourOasis #ODMMJ #CBD #Oasis #OasisDispo #Leafly #BlueDream #GreenCrack #Drip #Timeless #Select #HighGradeAZ #PineappleExpress #GSC #GG4 #Dosidos #Chandler #Arizona #Phoenix #OasisDispensaries ----------------------------------------
Leafly member since 2018
ATM
storefront
veteran discount
medical
dispensary Hours
monday
tuesday
wednesday
thursday
friday
saturday
sunday
8am - 10pm
8am - 10pm
8am - 10pm
8am - 10pm
8am - 10pm
8am - 10pm
8am - 10pm
Photos




Show all photos
Promotions
BOGO Tru Infusion edibles | $99 Platinum 1/2 OZs | 4g/$60 Venom shatter/crumble + MORE!
Valid 5/28/2020 - 5/29/2020
---
FLOWER: – Special: $99 Platinum 1/2 OZs! ($35 OFF) CARTRIDGES/VAPES: – Special: 30% OFF Cresco .5g Live Resin cartridges! (excludes concentrates) – Vapen .5g cartridges 2/$55, 4/$99 & 6/$120! – Item 9 Apollo pods 2/$89 or 3/$120 + FREE BATTERY! (Ends May 31st) – Venom X .5g cart special pricing 2/$40, 4/$65 & 7/$100 extended through May 31st! – Drip ccell cumulative cart pricing extended through May 31st! (excludes HTE & pods) – Timeless .5g & 1g cart special pricing extended through May 31st! Get automatically entered to win a "Rebel Alliance" package including $500+ worth of gift cards & more! .5g | 2/$50, 3/$75, 4/$95, 5/$110 1g | 2/$85, 3/$125. 4/$165, 5/$195 CONCENTRATES: – Special: 4g/$60 Venom shatter & crumble! (Save $20+) EDIBLES: – Special: BUY ONE GET ONE FREE (BOGO) Tru Infusion edibles!
Terms & Conditions may apply. Discounts cannot be combined or stacked. Valid on full price items while supplies last. Other restrictions may apply.
NEW Loyalty Rewards Program
Valid 3/10/2020 - 1/1/2021
---
What is the Oasis Loyalty Program? The All New Oasis Loyalty Program gives our patients the ability to earn and track points with each purchase. Each purchase gets you closer to the next redeemable item, so you can stack your points now, and save big later. There is no cost to join and any customer with a mobile phone number may participate. How Does it Work? - Members earn 1 point for every dollar spent on each purchase. Points are awarded at the end of each transaction. - Points can be used to redeem available rewards or members can choose to save their points for redemption later. - Members may receive surprise rewards via our Loyalty SMS Messages - Every member receives a birthday reward.
Participation is subject to the Oasis Loyalty Program Terms of Service. Loyalty Points based on price before tax.
see all promotions
337 customer reviews
review this dispensary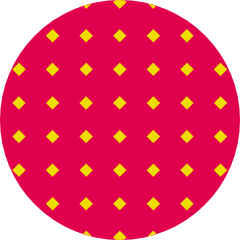 ArizonaTreeMan
on May 27, 2020
Very disappointed that the price of NugOBudder dry sift rosin is being advertised as $40 with $10 off but you get in the store and it's $45/g. Deceptive and annoying. I work in this industry and would be fucking pissed if my company was pulling this crap on patients. Don't lie when you advertise your prices.
see all reviews