Reviews
24
4.6 out of 5 stars
Quality 4.8
Service 4.7
Atmosphere 4.6
I'm Uncertain That I Would Recommend This Dispensary Because I'm Wondering Why My Delivery Never Came
A must stop. Don't even think twice about it.
Nice people that are always patient, and happy to help and let me take my time if needed:). JennRenn23
on May 22, 2020
I used to be a regular customer, however since quarantine they've dramatically raised their prices by about $20 which is a lot. 2 weeks ago I got the same products for half the price. Many other dispensaries near by have the same products and regular price, not taxed based of the worlds current situation. Making money off of people that are barely struggling to afford their medication is dirty.
Miranda was helpful and friendly, and knew some great deals to help me get the most out of my visit. The store is neat and chill, and I can't wait to scope out more of their products. Got great prices on some edibles that beat anything I have seen in town.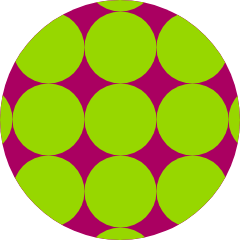 notunlikethewaves
on May 9, 2020
Super friendly delivery person. Made negotiating the awkwardness of quarantine delivery less weird, haha.
Friendly staff, great products and lovely ambiance of store
Curbside pickup is convenient and quick. There was a hiccup which was MY fault not THEIRS and the young lady made it right no problem. Customer service 10 Product 10 I'll be back again!!! MHelloLand
on April 22, 2020
I ordered for delivery from Oregrown through Dutchie, and Coe and Colin couldn't have been nicer or more helpful! They went out of their way to send me an email of the signature page they need on delivery so I could sign it and send it back to keep social distancing intact during this pandemic. I'll definitely be shopping with them again soon.
The guy that checked us out had a beard and he was trying to sell me on a 2,000 dollar watch, lol jk. Guy was one of my favorite budtenders I've had! Thanks for the great service