About dispensary
Seattle Cannabis Company
Seattle Cannabis Co. is excited to be serving the Rainier Valley community, we always strive to have good weed at a good price. We're open 8am to 10pm Sunday - Thursday, and 8am to 11pm Friday - Saturday! We are within walking distance of the Othello Light Rail Station, Pritchard Beach and Seward Park. Two of our favorite growers are Doc & Yeti and Experience Organics, both farms are indoor and Pesticide free. We also carry an abundance of CBD products from candies, to topicals, flower and concentrates. Next time your in the neighborhood come check us out!
Leafly member since 2012
ATM
storefront
ADA accesible
veteran discount
recreational
dispensary Hours
monday
tuesday
wednesday
thursday
friday
saturday
sunday
8am - 11pm
8am - 11pm
8am - 11pm
8am - 11pm
8am - 11pm
8am - 11pm
8am - 11pm
Photos




Show all photos
62 customer reviews
review this dispensary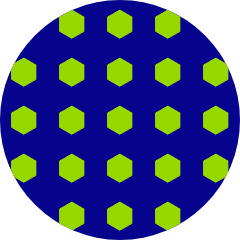 standing.in.trees
on March 10, 2020
Super disappointing experience. I pre-ordered 5 pre-rolls of a certain strain I had purchased somewhere else and fallen in love with. Seattle Cannabis Company was the only place within reason showing they had it in stock. I received confirmation that my order was ready to pick up, so I drove down to their location. It's quite a bit out of the way, but I felt it would be worth it to get this strain I wanted so badly. When I arrived, the person behind the counter acted confused and said there must be an issue with the system because they didn't show the items I ordered in stock on their end and mentioned discussing it with the buyer. I was then offered a bunch of other alternatives they had in stock, but I'm otherwise very well stocked up and didn't need to purchase anything other than what I was told was ready and waiting for me in the pre-order I placed. I left disappointed and drove home empty handed. That was an hour wasted that I will never get back. Definitely not going back there.
see all reviews