Reviews
80
4.8 out of 5 stars
Quality 4.9
Service 4.8
Atmosphere 4.8
Loved this dispensary! People were awesome.
Walkingdea4d420
on 2018 M10 8
Love this shop
First time visit and first time dispensary. Absolutely fantastic experience, very experienced and passionate budtenders. When I come back to Vegas, they're the first place I'm coming back to.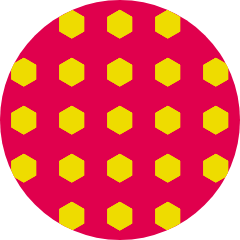 Lami420high
on 2018 M07 31
Living in Las Vegas is awesome thanks to all the dispensaries you ave access to. With so much too choose from you need quality out of the quantity and this is what essence is all about. Thanks for Diana and soñja for hooking me up with the latest deals !
Went to Exhale for the first time last night, and received some incredible service from Travis and Tracie!! It's not the biggest dispensary… But they have a good selection, and good prices, and great service. Thanks again!
wild.honey.child
on 2018 M06 17
First time into this shop, process was incredibly "user-friendly". Tony Terpene was very informative and helpful, even gave a free grinder! Everything was put in a discreet handy dandy little bag. Definitely recommend.
Menu was not updated. Drove all the way out for a specific flower listed available here and on WM. Get there, they don't have it. Waste of time. You can get friends back, you can get $$ back, you can't get time back. Please, keep your menu's updated!
Tarisjones464
on 2018 M06 9
The location is relaxed and the quality of the bud is FANTASTIC
This shop is the best hands down in Vegas. Jai knows his stuff the people and the atmosphere are great. Prices are the best I have found anywhere in town. Flour or vape pens you can't go wrong if I could give this place 10 stars I would. Highly recommend stopping in even if it's just to look around.
This place was great!!! Super friendly, personable and knowledgeable staff! Probably one of my new fave shops! Ryan is a killer bud-tender, so fun and just an all over cool guy! Plus he definitely knows his stuff!