About dispensary
The Green Remedy
"Quality Cannabis, Friendly Faces!" The Green Remedy is an Oregon State Licensed dispensary in Southeast Portland. Every member of our knowledgeable team strives to provide the highest level of care and service to all recreational customers. We always have a great selection of locally grown top shelf flower, concentrates, edibles and even glass! Don't forget to follow us on Facebook, Instagram or Twitter to stay updated! Starting January 4th our new hours of operation will be 7:00am - 10:00pm.
Leafly member since 2013
ATM
storefront
ADA accesible
veteran discount
medical
recreational
dispensary Hours
monday
tuesday
wednesday
thursday
friday
saturday
sunday
7am - 10pm
7am - 10pm
7am - 10pm
7am - 10pm
7am - 10pm
7am - 10pm
7am - 10pm
Photos




Show all photos
Promotions
7 Days Of Sales!
Valid 4/6/2017 - 4/7/2021
---
Monday Madness: 10% Off Entire Store Top Shelf Tuesday: 15% Off Top Shelf Flower Vape and Oil. Hybrid Wednesday: 10% Off Hybrid Strains Maxed out Thursday: Max out, buy your limit on edibles, extracts, or bulk flower and save 15% Off TGR Friday: 10% Off Flower - 10% Off Concentrates - 10% Off Edibles Cartridge Saturday: 10% off Extracts and Vape Sunday Funday: $1.00 Off House Pre-Rolls -10% Off Edibles!
Excludes: Pre-Rolls, Pre-Weighs, 2 For $20 Shatter, and $5 Grams.
see all promotions
231 customer reviews
review this dispensary
I've been a regular customer at The Green Remedy since late 2013/early 2014, and that's because it ROCKS! There is a wide array of cannabis products to suit any budget, and overall the prices are very reasonable. I mostly buy flower, which is always high quality—from the $5 grams all the way to the top shelf. TGR also offers a great selection of concentrates, extracts, edibles, cartridges, and important supplies like pipes, rolling papers, dab rigs and more. The best part of this dispensary, though, is the staff! The owners have always treated me right, and the budtenders are some of the best in town. I often visit on weekday mornings, and James always hooks me up with the dankest buds! He knows my cannabis preferences well and is therefore able to suggest all the right stuff. James and all the staff at TGR are patient and kind, and it always brightens my day to visit. Highly recommended!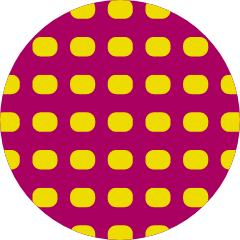 NL8584
on January 11, 2020
CARDS ON THE TABLE- This dispensary is in a problematic location. There is minimal parking, which is shared with other businesses. There are very few signals or crosswalks near the location, which means that for both drivers and mass transit customers it is not super easy to actually get into the location. In spite of that I have become a big fan of this dispensary. It is about a 100 block drive and I pass several other stores on my way, if that qualifies my fandom for you a little bit. They have good quality, low cost, pre-weighed eights at many price points ranging from around $10 to $25 or $30; they also have a good array of bulk flower (price per weight). That coupled with a what looked like a good selection of edibles and concentrates (I don't shop for those often) makes this dispensary worth the trip both financially and qualitatively. The superior product shelf of this business is anchored by a very strong customer service attribute which, from what I have seen (5 total visits thus far) every employee has met and/or exceeded my expectations, which are kind of high after working customer service roles for much of my life. Long story short: This dispensary will put quality products in your hand for less money than most of the competition.
WeAreTheWildThings
on December 10, 2019
Their price points on concentrates is insane. Not in a good way. You can get everything they offer for half price at almost any other shop. Wanted to like this place as it's close to home, but what they charge for what they offer is a waste of money. Save yourself, save your money, go someplace else.
see all reviews