Reviews
880
4.9 out of 5 stars
Quality 4.9
Service 4.9
Atmosphere 4.9
Very well organized. Courteous, knowledgeable employees. Clean parking lot and business. Good security. OnyxButterfly
on May 25, 2020
The Herbal Care Center (THC) is honestly the best dispensary that I have visited Chicago. I started out at Dispensary 33. Though the staff there is great and knowledgeable, they lack the variety that THC does. I also tried MOCA, but again, they did not have the variety of choices that THC does, and although there are a few great people on staff, they aren't as consistently personable as the individuals at THC. Now that The Herbal Care Center is my dispensary, I cannot fathom patronizing any other. Everyone on the staff, is knowledgeable, patient and honest in the care they provide. Mike, Conner and Anthony, three of the general managers, run a smooth operation where they also interact with the clients on a routine basis, allowing them to keep their fingers on the pulse of their client base to identify and address issues and concerns, especially during the cannabis shortage in Illinois and the current COVID-19 crisis. They have demonstrated that they put their customers FIRST. The immediate adoption of additional security measures, clear and open communication of those measures and their solid implementation kept us safe and eased our fears about leaving the safety of our homes. The Herbal Care Center wonderful and inviting environment with a chill atmosphere; a compassionate and knowledgeable staff; and the availability of an excellent selection of choices for medical cannabis patients that cannot be matched. Whether a medical patient, caregiver or recreational user, this establishment will be able to meet your needs with professionalism and expertise. THC is absolutely BEST in Chi-Town!!
Best dispensary in Chicago. The atmosphere is the cleanest I've been in and Michael M is the most informed bud tender in the city. Would highly recommend to both recreational and medical patients. They are always willing to accommodate specific needs !
TheO2thief
on May 10, 2020
The only thing I didn't like were the pretax prices. Which felt a little misleading imo
HighStandard
on May 8, 2020
The prices were waaay too high for any market. Even when you take taxes into consideration, the price is too high. Not to mention, they do not have medicinal one would expect coming from western US. People were nice though.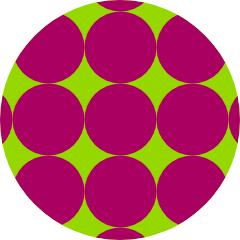 CommanderinKeef35
on May 1, 2020
The best in the business.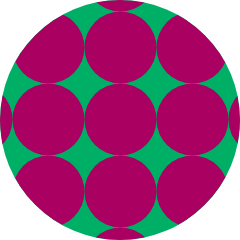 CoryRhymal
on April 27, 2020
Nice staff. Nice facility. Should be a medical only because there is NOTHING available for Recreational, and what is available, is trash quality (or is just old).
Service went smooth. Especially with an appointment, in and out in about 10mins.
Make sure your product is sealed before you leave. I've been to a lot of stores, all of them show you the product with seal intact before they bag it. I didn't think much of them not doing it. One of mine was not sealed and missing 1 edible. Not a big deal but to some it might be. It went straight from my purse to me opening It so I am sure no one else had access to it. Overall I would go back if there was no where else to go. And they have FOX news playing all day. 🤮
I've been coming to the THC since recreational sales began in January. I chose it for location, but stayed for the people. Everyone here is friendly (including security) and knowledgeable. The shop is well-organized and the stock is great - I've always been able to get what I want OR (at the recommendation of a budtender) something I've discovered to like even better. I recently stopped in for a pre-scheduled appointment, which was much appreciated and went smoothly. The THC has earned my loyalty for sure!