Reviews
11
4.8 out of 5 stars
Quality 4.7
Service 4.9
Atmosphere 4.8
Gas af
Dispensary said:
You're too kind!😁🙌 Imahsillygirl
on 2019 M10 1
Nice location, happy to have in Melbourne! Their waiting chairs in the front room are comfy. Wait times vary greatly based on a number of uncontrollable factors. However, if you are predominately looking for flower, and have a job (as In you can't just run out the door any time you like), prepare to be regularly disappointed. They get flower about 3x/week and it's nearly always ordered right out. Was just in there with a fellow disappointed patient and front desk was unhelpful in how we could resolve our empty-handedness I'm in my 2nd year of my MMJ Card and have only been able to buy the sativa flower I wanted one time at TL. They seem to always have 9# Hammer tho, if that's your thing. Their 600 ceramic carts are my favorite. Except, it seems when I get the Co2 extracted strains they have little cannabis flavor (?) and a weird Non-flavor at that (I have 2 like it right now). Their GDP oil is a good strain for pain for me, and sleep assistance. You'll always pay top dollar at TL but the products work. Like seemingly ALL of FL dispensaries, no edibles, other than crazily overpriced (compared to others) capsules. If any of their hardware fails? Save it as they have a great resolution policy. Cannabis-Staff ( as, "bud-tender", seems overstated given their flower supply problems.) has been generally helpful and knowledgeable. I like that you're able to bring recyclables in so you don't have to put in general trash-population. I'm hopeful they'll eventually get the supply sorted for the overwhelming demand, in just not hopeful in the timeline as they seem to shrug when you try to get more details.
Dispensary said:
We sincerely appreciate the feedback! Our goal is to improve for the benefit of the patients and your input helps us do that!
great flower and staff. my go too. cheers!
Dispensary said:
Cheers to you too! Thanks for the feedback!
Great place and excellent staff
Dispensary said:
Thank you for the love!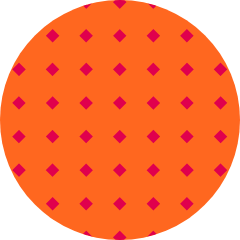 thunderbee33
on 2019 M07 28
*Correction from yesterday's post My Budtender's name is Jacob Dittenber. He had been a blessing and goes above and beyond for his customers. I apologize for the error of yesterday's post. But again if anyone is new to the marijuana industry I would HIGHLY going to see Jacob Dittenber at Trulieve Melbourne he makes it very easy and knows his shit. Thanks again Jacob 👍 Satisfied Customer, Brian Bolt
Dispensary said:
We truly appreciate the sincere words, Thunderbee! We strive to provide the highest caliber of service we can! We'll be sure to let the location know of Jacob's hospitality and your kindness! Have wonderful rest of your day and thanks for being a Truliever!
It's good
Dispensary said:
Thank you!
SunshineSmiles420
on 2019 M06 16
Thank you for coming to Melbourne! Products are of excellent quality and staff is helpful and always friendly! Puck Yeah!
Dispensary said:
We love your feedback, Sunshine! We will always dedicate ourselves to service and your input further inspires that dedication. Have a wonderful rest of your day and thanks for being a Truliever!🌿🙌
Virginia46B
on 2019 M06 12
it has a good access and the staff is knowledgeable and patient friendly. It was a good learning experience.
Dispensary said:
Thank you so much for the kind words, Virginia! We hope to help you again in the near future!
LunaSerenade
on 2019 M05 4
Wonderful location with knowledgeable staff who are super kind. I had a delightful experience and found some mind blowing crumble. I highly recommend their strain Paradise Waits!
Dispensary said:
Thank you so much for the fantastic feedback, Luna! We sincerely appreciate the kind words and we're thrilled you found the relief you were looking for!
I went to be disappointed as I have been with other dispensaries near me [read my other reviews]. First, this was a new build-out as this was a thrift store for a while before. The staff was great! Their quality hires are very knowledgeable on product and usages. They even questioned me about usage techniques and where I learned too. I didn't buy the first visit, but after 30 minutes or more I had a smile on my face with 6-7 different products before me I could review. I can't wait for my monthly slap-in-the-face from SS as I already know what I want to purchase next week.
Dispensary said:
Thanks so much for the great review! We love hearing feedback like this, please come back and see us again soon!