About dispensary
Verdant Creations - Chillicothe
We're proud to provide rigorously-tested marijuana options of the highest quality to the residents of Ohio. Although we'd love to respond to your questions or comments online, unfortunately, we are not allowed to directly engage with you per Ohio State Guidelines. For questions regarding and not limited to menu, hours, parking, location please contact your local dispensary or email us at info@verdantcreations.com.
Leafly member since 2019
ATM
storefront
ADA accesible
veteran discount
medical
dispensary Hours
monday
tuesday
wednesday
thursday
friday
saturday
sunday
11am - 7pm
11am - 7pm
11am - 7pm
11am - 7pm
11am - 7pm
11am - 7pm
11am - 4:30pm
Photos

Show all photos
13 customer reviews
review this dispensary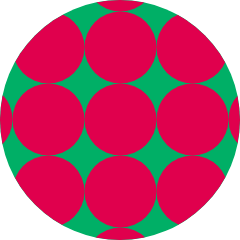 Adamant1197
on March 7, 2020
I normally never do these surveys. I've been to a few dispensaries and I've always left feeling good about my purchases. So I went in today as a first time patient and I read through their 12 page menu. And after the fourth time I knew what I wanted. I wrote my order into my phone that way I could easily just get what I wanted and made it easy on everyone. So I only picked four items. I was told they sold of the flower I wanted which was fine. So she suggested something similar to the one I picked. The one I picked was $20. And the one she picked was $49. When she said similar I thought that meant like money wise. Cause I told her I wanted to stay with the $20-30 range. So anyway we proceeded to check out. And the two cartridges I picked were also sold out after I already paid $200. So only one out of four things I picked were available. They refunded me once Then I go to return the $50 flower. And Company Policy says no refunds on flower. So I will stick to Strawberry Field in Logan.
see all reviews