About dispensary
Arizona Natural Selections of Peoria
In an effort to best protect our patients, employees and greater community, we will offer walk-ins in addition to online and phone-in orders starting Monday, May 11, 2020. We continue to diligently follow CDC recommended guidelines at all stores including rigorous prevention measures. For more information about our COVID measures visit https://covid19.harvesthoc.com/. The Arizona Natural Selections concept began with an ambitious idea to evolve the cannabis dispensary model. We have created a place that is comfortable and healthcare driven, where patients are treated with warmth and respect. We employ a team of expert horticulturists to grow our medical cannabis to the highest of professional standards and carry the best brands in State. We take pleasure in introducing our patients to the numerous medical cannabis varieties that we have available, while educating them on cannabis' many beneficial properties. We regularly introduce new strains, so check out our menu to see what we have in store.
Leafly member since 2013
ATM
storefront
ADA accesible
veteran discount
medical
dispensary Hours
monday
tuesday
wednesday
thursday
friday
saturday
sunday
9am - 8:30pm
9am - 8:30pm
9am - 8:30pm
9am - 8:30pm
9am - 7:30pm
9am - 8:30pm
9am - 8:30pm
Photos




Show all photos
Promotions
Saturday Deals!
Valid 6/6/2020 - 6/7/2020
---
SHAKE AND POPCORN BUDS ARE NOW UNDER THE 'OTHER' CATEGORY Saturday Deals -B2G1 Free Baked Bros -BOGO Free Select Elite Vapes & Tinctures Not Stackable With Any Other Offer | No Limit | While Supplies Last | Expires 6.6.20 New Increased Flower Selections: Reserve (Ultra Platinum): $13.99 Grams, $49.99 Eighths, $89.99 Quarters, $159.99 Half Ounces, $279.99 Ounces Premium (New Contemporary): $10.99 Grams, $34.99 Eighths, $69.99 Quarters, $129.99 Half Ounces, $229.99 Ounces House (Classic): $7.99 Grams, $24.99 Eighths, $49.99 Quarters, $94.99 Half Ounces, $179.99 Ounces While Supplies Last
New Cannaseur Club!
Valid 5/3/2020 - 5/1/2021
---
Access loyalty rewards faster! We are not only improving our pricing structure with our greater flower selection, we are also simplifying our loyalty program to give you greater flexibility. Starting May 3rd you can redeem your existing loyalty points for any medicated products at key point levels. Our new Cannaseur Club maintains the existing points you've accrued. However, we encourage you to use your points before May 18th to make this transition as smooth as possible. AZNS will officially launch our new loyalty platform on May 19th. Patients who have signed up for our daily text messages will receive a link to their loyalty wallet at that time. All loyalty points must be redeemed through your wallet at check-out starting May 19th. For more information consult your Patient Assistant at your nearest AZ Natural Selections dispensary. Thank you for being a loyal patient! Points | Rewards 6000 - $300 Off Purchase 5000 - 1 Ounce of Reserve Flower 5000 - $250 Off Purchase 4000 - 1 Ounce of Premium Flower 4000 - $200 Off Purchase 3000 - 1/2 Ounce Reserve Flower 3000 - $150 Off Purchase 2000 - $100 Off Next Purchase 2000 - 1/2 Ounce of Premium Flower 1500 - $75 Off Purchase 1000 - $50 Off Next Purchase 900 - $45 Off Purchase 800 - $40 Off Purchase 800 - 1/8th of Reserve Flower 700 - $35 Off Purchase 600 - AiroPro 500mg Cartridge 600 - $30 Off Purchase 500 - $25 Off Purchase 400 - $20 Off Purchase 300 - $15 Off Purchase 100 - $5 Off Purchase JOIN OUR CANNASEUR's CLUB TODAY: text "JOIN AZNS1" to (602) 610-0632 to opt In at Peoria Text "JOIN AZNS2" To (602) 610-0632 To Opt in at Mesa Text "JOIN AZNS3" to (602) 610-0632 To Opt In at Scottsdale
NEW VETERANS DISCOUNT!
Valid 5/3/2020 - 4/1/2022
---
Veteran's Discount: 22% Off Must Show Valid Military ID | Cannot be combined with Daily, Weekly, Monthly or Vendor promotions | Discount taken off subtotal, net of all discounts | Cannot combine with any other discounts
see all promotions
2140 customer reviews
review this dispensary
xblackrobx
on June 6, 2020
kinda slipping now that harvest is starting to exude more of their corporate crappiness, had a couple express orders that never got completed, and another that suspiciously wasn't completed until after the noon special ended, despite the order being placed at 0905. not sure if I'll be back and that makes me sad. HonestReviewer101
on June 5, 2020
If you've never been to AZNS, but have been to Harvest, they don't count you as a new patient. You only will get a discount if you throw a fit and cause a scene. Also, why did the price of all flower go up and the quality has gone down? Shop elsewhere, unless you want to buy from "The Man".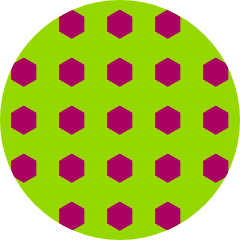 Paula12224
on June 3, 2020
Your website sucks!!! 1) It says popcorn buds are under other...where the eff is that? Never found them 2) I asked to shop at the Peoria location... everything it is showing me is way over the distance for the store I'm trying to shop at. 3)looking for certain strains under filters... cant even find Grimace OG or Urkle Train Haze even listed. The strains listed I've never heard of so what good are the filters 4) saw a blurb for 25% off a certain kind of cartridge... couldn't find that offer on the web sight Long story short...shove this website where the sun doesn't shine!!! Hell maybe I'll just find another dispensary completely
see all reviews