About dispensary
Curio Wellness
The Curio Wellness dispensary, home of Curio Wellness and Dixie Brands products, also carries a variety of products from other Maryland cultivators and processors. With patient education integral to the brand, the large onsite classroom will host health-related workshops, seminars, and support groups in addition to yoga classes. Complementary to our focus on integrative health, we offer a variety of healthy living products and services to the public, including acupuncture, massage therapy, a holistic pharmacy with professional-grade vitamins and supplements, as well as natural health and beauty products. Combining these wellness and education services with the medical cannabis dispensary is a concept unique to Curio Wellness, and supports the company's goal of providing patients with a well-rounded alternative medicine experience.
Leafly member since 2018
debit cards accepted
storefront
ADA accesible
veteran discount
medical
dispensary Hours
monday
tuesday
wednesday
thursday
friday
saturday
sunday
10am - 7pm
10am - 7pm
10am - 7pm
10am - 7pm
10am - 7pm
10am - 7pm
Closed
Photos




Show all photos
129 customer reviews
review this dispensary
Always top-notch Flower , concentrates , vapes and even accessories ...Great selection on all products but especially love their buds. The customer service and atmosphere is beyond amazing every time. I Love this place and you won't be disappointed !
Dispensary said:
Hi Btmike! Thank so much for leaving your stellar review! We're glad that you have had such great experiences visiting our dispensary and working with our staff. We can't wait to see you again and really appreciate your support. Stay safe and be well :)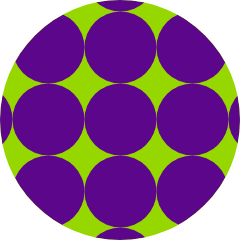 CarolinazFinest
on May 16, 2020
True professionals. Someone there made an honest mistake and Curio handled it the best way possible in a very timely manner and compensated me back with no issues. Good people there for sure.
Dispensary said:
Thanks CarolinazFinest! We appreciate your understanding and we're so glad we could take care of the issue quickly for you! We look forward to seeing you again in the future. Stay safe and be well :)
What a great place! Stopped by here for the first time and will definitely be coming back. I really like that they also have a store up front full of products. Everyone there is extremely friendly.
Dispensary said:
Hi there! Thanks so much for leaving your great review. We are thrilled that you enjoyed your first experience and can't wait to see you again! Stay safe and be well :)
see all reviews