About this dispensary
Doobie Sisters - Cortez
The Doobie Sisters Dispensary is Cortez's high-end recreational cannabis store, we are locally and family owned. We are open to everyone 21 and over, and we offer a wide variety of premium marijuana strains, concentrates, edibles, CBD products and more! Our store is an open and inviting environment, we pride ourselves on having the best cannabis from all around the state! We truly have an amazing team, our Budtenders are the most patient, welcoming, and knowledgeable staff around. NEWBIES ARE WANTED HERE! The Cannabis industry is still so new to many of us, and we strive to give the best EDUCATION possible to our first time and even well versed users! Please, bring your questions here, we love to take time to make sure every single person knows exactly what they are buying and how to use it! Our professional and friendly staff will assist you in finding the most suitable product based on your individual needs. They really are the best! Here at The Doobie Sisters, we always make sure our customers have the best experience possible! We challenge ourselves to provide the best service imaginable. Whether its with deals, jokes, or finding new products, we are constantly looking for ways to better serve you! We are a one-of-a-kind retail marijuana store, we do NOT grow our own weed!! This means that all of the flower we sell, has been hand picked and Budtender approved. We sell nothing that we wouldn't smoke too, and thats the way it should be! Our strains are chosen for quality, flavor, and over all feel, to guarantee a delicious premium end product. Whether you are a seasoned user or a first timer, we are confident you will feel right at home with our passionate and knowledgeable crew!!
Leafly member since 2016
ATM
storefront
ADA accesible
veteran discount
recreational
dispensary Hours
monday
tuesday
wednesday
thursday
friday
saturday
sunday
10am - 6:50pm
10am - 6:50pm
10am - 6:50pm
10am - 6:50pm
10am - 6:50pm
10am - 6:50pm
Closed
Photos




Show all photos
Promotions
Now Offering... Online Ordering!
Valid now
---
Maxing Out Explanation for Online Orders You must be 21 years old or older with a valid state issued ID to purchase Marijuana in the state of Colorado. Each qualified person can buy 1 ounce of Maraijuana products per day, this is called "Maxing Out". Maxing out includes flower, concentrates, edibles, and any combination of the three. As you are ordering online, please be mindful we can only dispense 1 ounce per day. Here at the Doobie Sisters we have simplified maxing out by utilizing a pie chart, you can purchase 8 pieces of the pie per day. *Your total cost will be updated at the time of pick up to account for happy hour prices, cumulative prices, specials, and strains of the day prices if applicable. Happy hour is every day from 4:20-7:10 PM and all day on Sunday.* You must pick up your order by the end of the same business day. We close at 8 PM.
see all promotions
61 customer reviews
review this dispensary
Sam and one of the sisters really took care of me and always give me top notch customer service. I'm with that, hard to come by sometimes. Highly recommend, whole staff very friendly and helpful. - Dane Merigibb1
on June 25, 2020
We found Doobie Sisters on a road trip from SLC last year and came back this year! Love this place, because it's local, and their budtenders, Sam & Jonnie we super nice and very knowledgeable! Great product too!!! Love this little place!!! We refer all our friends there and we'll be back!!! Greg & Meri Utah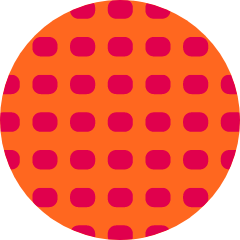 Redwoodbsq
on June 19, 2020
Shop here a lot and love the selection! We're indica flower people and they always have a good selection and we never have to settle. My bud tender Sam was awesome! Very personable and knowledgeable. With the pandemic, I freaking LOVE the pickup window. Keeping me stoned and safe! I appreciate it!!!!!!
see all reviews