About dispensary
Fireside Dispensary
Southern Oregon's premium Cannabis Dispensary. We strive to create an inviting, safe atmosphere to make every visit memorable. Our caring and compassionate staff take their time to connect you with the right products for your needs. We offer only the highest quality flower, edibles, concentrates, and more from the leading providers in the state of Oregon. Open 7 days a week, 10am to 8pm Monday through Saturday, and 12pm to 7pm on Sunday. Stop by and check us out, you'll be glad you did! Follow Us on Instagram @firesideDispensaryOR Medical/Recreational/21+ (ALL RECREATIONAL SALES ARE SUBJECT TO 20% SALES TAX) All prices posted on our menu are pre-tax.
Leafly member since 2015
ATM
storefront
ADA accesible
veteran discount
recreational
dispensary Hours
monday
tuesday
wednesday
thursday
friday
saturday
sunday
10am - 8pm
10am - 8pm
10am - 8pm
10am - 8pm
10am - 8pm
10am - 8pm
12pm - 7pm
Photos




Show all photos
Promotions
Veteran Discount
Ongoing deal
---
We are truly thankful for all the men and women who have served our country. To say thanks, we would like to offer you 10% off your purchase 7 days a week. Thursday's we offer 15%!
Cannot be combined with any other daily specials.
see all promotions
100 customer reviews
review this dispensary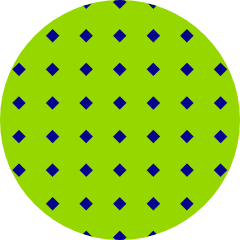 curtomaru
on March 30, 2020
ive recently bought some flower from fireside. Great staff; very friendly. Unfortunately when i bought $20 worth of their $12 a gram indoor " slurricane " from kings cannabis farms; I broke open a nugget; first thing i see is a bug . I did call and have them pull the slurricane off the shelf . The manager was really defensive after i asked for some sort of compensation because i most likely smoked one these bugs . who ever the manager is should definitely at least compensate for the $20 wasted on that contaminated flower . The manager got caught up on the fact that i mentioned i was gonna make my experience public .Then he started talking over me and saying i was threatening with exposing them then he hung up on me . very professional fireside... very professional... Makes me wonder what other contaminates they selling us .... please raise your standards and find a new manager who isn't gonna get caught up in his emotions when something serious like this comes along .
Dispensary said:
Hello, We are sorry you had a bad experience at Fireside. We have pulled the Sluricane off the shelves for the time being to further inspect the cannabis. We also spoke with the manager you spoke with about how to better respond to a customer complaint. If you decide to come back in please refer to this post and ask to speak to Ryan so he can get you a replacement product.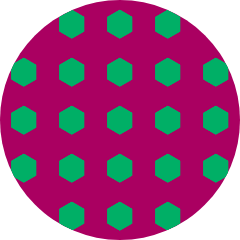 Kyrinn1995
on January 29, 2020
I absolutely LOVED this place! It gave a true VIP experience when I walked in those doors. From Mamma T greeting me and giving me one of the best hugs I've ever had, to the assortment of drinks available! (Coffee, tea, hot chocolate) The workers SERIOUSLY know how to take care of and help the guests which is huge, and the display is beautiful! Shelby really went above and beyond for me today as well to ensure I had a good experience and was able to purchase something I'd love; which I cannot thank her enough for! Definitely will be going back again ✨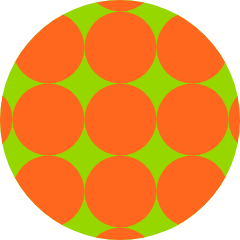 503ganjagal420
on January 27, 2020
Very disappointed. They have the same flower as most other local dispensary's, just over priced. The staff was friendly but seemed rather over medicated and disorganized. Plus the owner who was lurking around gave me the creeps. Highgenevievee
on January 25, 2020
Awesome selection, but very disappointing that they advertise their prices before tax. Now it makes sense that they do their happy hour EVERYDAY. Can't justify the prices without that discount!
Dispensary said:
Hello, I am sorry for the confusion on pricing. We have alway's shown our pricing before tax as we were an OMMP dispensary before a Rec Dispensary. We will take your input into consideration. As far as pricing goes, we feel we have something in everyone's budget, whether it be a $3g or a $12g. I am sorry we couldn't serve you better. Hopefully you will give us another chance down the road. Cat_Woman
on October 19, 2019
First time in I was greeted by the kindest, sweetest and welcoming lady! She is awesome, makes you feel very welcome and valued. The bud tenders are super knowledgeable and offer up their own experiences and those of others when I ask. I smell just about everything, I am all about the terps and they are quite patient with me :) I have been back several times and will continue to return. I have been to other dispensaries here locally and the vibe is just not the same and the flower is not treated as well as they do here. I completely recommend giving them a visit.
Dispensary said:
Thank you for your kinds words :) We strive to do our absolute best everyday for wonderful customers such as yourself. Looking forward to serving you in the future!
see all reviews