About this dispensary
Garden Remedies-Newton: Med
PLEASE NOTE THAT DUE TO GOV. BAKER'S STAY AT HOME ORDER, GARDEN REMEDIES IS TEMPORARILY SUSPENDING ALL ADULT USE SALES. WE WILL REMAIN OPEN FOR MEDICAL PATIENTS WITH A VALID MASS MEDICAL CARD. ARRIVE VIA PUBLIC TRANSIT, BIKE, RIDE SHARE OR PARK ON WASHINGTON STREET. PARKING ON SIDE STREETS IS PROHIBITED. Garden Remedies offers dispensaries in three Massachusetts locations: Newton, Melrose, and Marlborough. Our mission is to help as many people as we can by providing access to safe, legal and natural cannabis products that help people live their best lives. We are Massachusetts' only cannabis company founded and led by a woman physician, our Founder, President and CEO, Karen Munkacy, M.D. We grow cannabis flower indoors to organic standards in super-soil, then formulate, process, test and package our products in our state-of-the-art cultivation facility in Fitchburg, Massachusetts. Garden Remedies is open for Medical patients to help more people live their best life through safe, responsible and healthy cannabis consumption.
Leafly member since 2016
ATM
debit cards accepted
storefront
ADA accesible
veteran discount
medical
recreational
dispensary Hours
monday
tuesday
wednesday
thursday
friday
saturday
sunday
Closed
12:30pm - 6:30pm
12:30pm - 6:30pm
12:30pm - 6:30pm
12:30pm - 6:30pm
12:30pm - 6:30pm
Closed
Photos




Show all photos
692 customer reviews
review this dispensary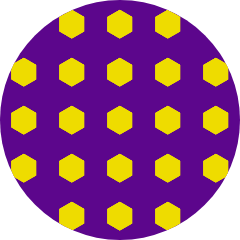 Stonyways
on June 12, 2020
Maybe it's just the workers having a good time here? It's ok to go online, place an order, pick a time slot, go down there and pay with a debt card, all because they asked you, but if they screw up and they owe you money. You have to go online request a form and fill it out and wait for a year to get reimbursed for their mistake. I've been going here for a while. Their quality is going down. I've been going to Hudson a lot because of thief crappy quality. But their return policy... it's ok to go there and jump thru hoops to give them money but to get it back... punk ass bitches
Garden Remedies is one of the absolute most overpriced dispensaries around. Their customer service is absolutely abysmal. I recommend visiting any other dispensary. On top of that, their 420 sale was absolutely reprehensible, forcing at risk patients to wait in a cold line with no covid protection in place. They did not uphold ANY orders and were completely unprepared. It's very clear they do not put patients first. If you think it is bad now, wait until recreation opens back up. Yunglindy
on April 23, 2020
After writing yesterday in the moment of being a bit annoyed, I just want to say that the team at Garden Remedies reached out for any inconvenience regarding my 420 order. Good people. databass2000
on April 21, 2020
I reserved some flower for their 420 special at 40% off. When I got the email saying it was ready to be picked up, I was under the assumption that I would get what I ordered, as it works at the other dispensaries. Wrong. When I got there, the lines were through the parking lot, and at no time was any staff outside as you would see at other dispensaries. After waiting an hour in the cold, with the line barely moving, and leaving customers urging people to go home since there was barely any product, I went home. Talking about bait and switch. I've been a patient for 5 years and this is by far the worst the experience I've ever had. No one has answered any of the telephone messages, nor replied to any emails. Furthermore, since there was no one on the staff looking after the parking lot lines, some of the patients were not practicing social distancing and were creating a major risk of catching Covid. I will never go back to Garden Remedies again.
see all reviews