This store's menu is not available
Searching for nearby stores…
About this dispensary
Greeley Gallery
Our Mission Is To Provide Fine Cannabis Products That Improve The Quality Of Life And Well-Being Of Our Patients. Greeley Gallery's Cannabis Products Will Always Be Among The Finest Portland Has To Offer. Having Cannabis Cup Winning Strains That Are Grown In House Is What Makes Us Unique. These Strains Come From Our Genetics So You Won't See Some Of Our Strains Anywhere Else. Our In-House Flowers Are Properly Flushed And Cured With Special Care For Every Plant. The End Result Is A High Potency, Full Body Flavor With A Smooth Finish!
Leafly member since 2014
ATM
storefront
ADA accesible
medical
recreational
dispensary Hours
monday
tuesday
wednesday
thursday
friday
saturday
sunday
7am - 10pm
7am - 10pm
7am - 10pm
7am - 10pm
7am - 10pm
7am - 10pm
7am - 10pm
Photos

Show all photos
71 customer reviews
review this dispensary
just moved a couple blocks away from this shop and i'm overall really stoked. tried 3 different strains and came home happy. 20$ for an 1/8th or 60$ for a half oz. the bud is crystally, smells delicious, smokes great and burns nice white ash. thank you GG for keeping prices low on your delicious flower during these crazy times. my new shop!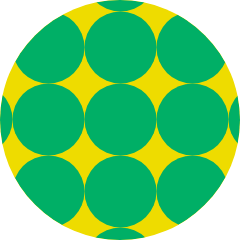 Tbud85
on February 20, 2020
I really liked the cleanliness and ease of display on the selections. I was from out of town and was purchasing some edibles and when I came in the budtender was helping a guy out and the guy was asking questions about the quality and she totally was rude and disrespectful. The guy purchased items and indicated he was a veteran. when he asked for her name she refused. Claiming he was blaming her for the quality and that's not what I had witnessed at all. It appeared to be stating that he had found seeds in the weed and was wondering if that was normal bc he had not had that issue before. So not sure it was a really good experience because customer service seems defensive there was a problem and it seemed like she didn't care. Totally disrespected a veteran and while my service in particular was ok and very mute. I would be very concerned about how my service would be handled if I had an issue. Not sure if this was the case of a bad seed or just the service overall.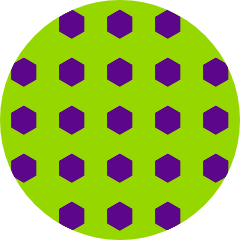 Lavenderwind
on May 5, 2019
Incorrect Sales- On two occasions the male budtender has given me the wrong product after my selected purchase. The first time I went home i found it was a different strain and much more than the amount I paid for!! The second time it was two different strains than what I had selected. This is really disconcerning??? Quality- the two pre rolls burned like a canoe fast and then the cherry broke off halfway so I smoked onky half the amount. They were also super harsh and dry flower. Ive worked in a dispensary, its just packing a pre rolled cone and should be a simple process. I wont be going back. WhaleSmoke
on March 11, 2018
Bed Tender told me they had no top shelf bud and only sold "B level Bud". Poor selection and poorly trimmed bud, as well disappointing bud tenders. Would not come back here.
see all reviews