About this dispensary
Green Door Alternative
✌🍃 Welcome to Green Door Alternative 🍃✌ 🔥🔥 Southwest Detroit's #1 Spot For Alternative Medicine 🔥💨 😊GREEN DOOR ALTERNATIVE WELCOMES ALL MEDICAL MARIJUANA CARD HOLDERS WITHIN THE LISTED STATES BELOW.. OHIO PATIENTS NOW WELCOME WITH DIGITAL CARD AND VAILD ID! GREAT FIRST TIME PATIENT DEALS!!! COME SEE US! Alaska • Arizona • California • Colorado • Connecticut • Delaware • Florida • Hawaii • Illinois • Maine • Maryland • Massachusetts • Montana • Nevada • New Hampshire • New Jersey • New Mexico • New York • Oregon • Pennsylvania • Rhode Island • Vermont • Washington • Washington DC • West Virginia 😊 🚨WE ACCEPT HARD CARDS ONLY, NO PAPERWORK🚨 🤑ATM AVAILABLE🤑 Here at Green Door Alternative Detroit we provide top shelf medical marijuana, concentrates, edibles and accessories in a safe, comfortable, clean, upscale environment. 🔼🔼🔼🔼🔼🔼🔼🔼🔼🔼🔼🔼🔼🔼🔼🔼🔼🔼🔼🔼🔼🔼🔼🔼🔼🔼🔼🔼🔼🔼🔼🔼🔼🔼 Our Bud Tenders provide each patient with an individualized consultation in order to find the strain and/or method of intake that best addresses their medical needs. Our staff is up-to-date and knowledgeable on Michigan MMJ laws and the licensing process. 🔸🔸🔸🔸🔸🔸🔸🔸🔸🔸🔸🔸🔸🔸🔸🔸🔸🔸🔸🔸🔸🔸🔸🔸🔸🔸🔸🔸🔸🔸 We always have security on staff to ensure the safety of our patients and staff- as well as to assist patients to their vehicles. ✔STAY CONNECTED: 🤳Snapchat: greendooralt 👥Facebook: Green Door Detroit
Leafly member since 2018
storefront
veteran discount
medical
dispensary Hours
monday
tuesday
wednesday
thursday
friday
saturday
sunday
10am - 9pm
10am - 9pm
10am - 9pm
10am - 9pm
10am - 9pm
10am - 9pm
11am - 8pm
Photos


Show all photos
Promotions
🙌🤑ALL DAY SPECIALS🤑🙌
Valid 6/16/2020 - 6/17/2021
---
FOLLOW US ON SNAPCHAT @Greendooralt & INSTAGRAM @greendoor_alternative SHOW YOUR BUDTENDER YOU FOLLOW BOTH AND GET A FREE GRAM OF KIEF!! 🤗🤗MARYS MEDICINALS DISTILLATE VAPE🤗🤗 ✨IS NOW BACK IN STOCK✨ 🤑3:1 CBD:THC BLEND PAX ERA $45🤑 💐 LOW PRICE SPECIALTY OUNCES💐 SPECIALTY OZ THAT CANNOT BE DISCOUNTED ANY FURTHER; 🥶SHAKE $75🥶 🐝JOHN BEE $100🐝 😎JACK HERER $100😎 🧄GARLIC CANE $235🧄 🍋LEMON OG $235🍋 ❗❗❗ALL SPECIALTY OUNCES ARE WHILE SUPPLIES LAST❗❗❗ 🔦 Green Doors budtenders will spotlight their favorite product of the week! 🔦 🔥 This weeks featured product! 🔥 💙 HAYLEY: SUNDARA CANNABIS INFUSED LUBRICANT. 💙 ZEE: QUICK CBD WATER 💙 JENNIFER: MONSTER MEDIBLES (WILD CHERRY) 💙 RON: SELECT CART (DIRTY GIRL) 💙 SHEREEN: DETROIT FUDGE COMPANY (FUDGE 190MG) 💙 BROOKE: CBD TERPSOLATE (BERRY GELATO) 💙 HEATHER: BLUE SAGE FULL SPECTRUM CBD 1,000 MG 💙 ROSIE: CHILL MEDICATED MASSAGE OIL 💙 AARON: CBD DISPOSABLE (LEMON) 🔥 This weeks featured product! 🔥 🌷2% CASH BACK ALL MONTH LONG🌷 ✨✨FIRST TIME PATIENTS SPEND $50 GET $25 OFF YOUR PURCHASE AND REFERRALS SPEND $30 GET $15 OFF YOUR PURCHASE ✨✨ 🔥ALL DAYY EVERY DAYY SPECIALS!🔥 (Restrictions may apply) 🔥🤩BEST CONCENTRATES🤩🔥 💛 ELEMENT LIVE RESIN $60 EACH OR 2/$110 💛 THCA ISOLATES $80 EACH OR 2/$140 💛 BIG GAS $60 A GRAM 💛 BLESSED FARMS 2G/$125 💛 CANNALICIOUS HALF GRAMS 2/$60 💛 CONCENTRATE KINGS LIVE RESIN 1G 2/$135 💛 CONCENTRATE KINGS SUAGR 1G 2/$115 💛 DAZED BALLER BUCKETS 3.5G 2/$240 💛 HIGHLIFE FARMS 1G 2/$75 💛 MONSTER EXTRACTS 1G $60 EACH OR 2/$115 💛 NORTH EXTRACTS 1G 3/$120 💛 TRUE NORTH STAR EXTRACTS 2/$110 💛 REDBUD ROOTS 1G 2/$120 💛 REDBUD ROOTS .5G 2/$65 🍯CART AND VFIRE SPECIALS🍯 🍯SELECT ELITE 1G DABBABLES $40 EACH OR 2/$70 🍯SELECT ELITE 1G CART $50 EACH OR 2/$90 🍯PLATINUM VAPE 1G CBD $35 EACH OR 4/$100 (CBD ONLY) 🍯PLATINUM VAPE 1G THC $35 EACH OR 4/$100 🍯CHURCH CARTS $50 EACH OR 3/$130 🍯CLAW 1G VFIRE $50 EACH OR 2/$90 🍯CLAW .5G VFIRE $35 EACH OR 3/$100 🍯TERPENE TANK 1G VFIRE $50 EACH OR 2/$90 🍯TERPENE TANK .5G VFIRE $35 EACH OR 2/$60 🍯CHURCH 1G CARTS $50 EACH BUY 2 GET A FREE 250MG CBD TINCTURE 🖤RSO SPECIALS🖤 🖤1g SYRINGE $30 each or 4/$100 🖤 200mg CAPSULE $10 each or 3/$25 🍪🍫EDIBLE SPECIALS🍪🍫 🍬 100MG KUSHY PUNCH PRIVATE RESERVE $15 EACH OR 2/$25 🍬 100mg NORTH EXTRACTS GUMMIES $15 each or 2/$25 🍬 100mg GUILTY PLEASURE GUMMIES/GEM/SPICY-GEMS/GUMMIES $12 EACH OR 2/$20 🍬100MG MEDIE EDIES $15 OR 2/$25 🍬100MG MOTOR CITY CANNA-CUBES $15 OR 2/$25 👩‍⚕️ FULL LINE OF CBD PRODUCTS👨🏻‍⚕️ 🌙SELECT CBD🌙URBAN ROOTS🌙ELLA ESSENTIALS🌙CLAW CBD🌙VIVE🌙 🌙KOZMIC GARDENS🌙MARYS MEDICINALS🌙RISE🌙CHILL MEDICADED🌙 🐩 CBD PRODUCT FOR PETS AVAILABLE🐩 ⚠️availability may be limited⚠️ 💢CAN NOT COMBINE DEALS💢 ⚠️restrictions may apply⚠️
💚
Valid 2/6/2020 - 1/1/2021
---
Green Door Alternative is a state licensed facility located in the heart of Detroit! Our main priority is to provide all patients with the highest-quality alternative medicine has to offer. Green Door welcomes all medical patients and caregivers with a comfortable, proffessional, and knowledgeable envirorment. Stop on in and meet one of our educated and friendly budtenders to help better suit all your medical needs.
SUNDAY FUNDAY!!
Valid 7/5/2020 - 7/6/2020
---
8THS ARE BUY 1 GET 1 HALF OFF!!🔥 JACK HERER $100 AN OZ😎 PURPLE PUNCH $200 AN OZ🍇 DIABLO COOKIE $200 AN OZ🍪 GARLIC CANE $235 AN OZ👽 1G FWAYDO CARTS 4/$100🍋 1G MKX CARTS 4/$110🍒 SHATTER & CRUMBLE 6G FOR $100
see all promotions
271 customer reviews
review this dispensary
lfoournier
on June 24, 2020
I ordered from Green Door yesterday as a first time patient. I was very pleasantly impressed. The employees I dealt with were very friendly and informative about the ordering procedure and were diligent about ensuring I received my new patient discount as well as a nice cloth draw string backpack with the store logo. I got a good quantity of products at a good price. Not only was I very happy with my higher end purchases (Punch Mouth is Tasty Odiferous and Potent), but even the top shelf shake is pretty fire.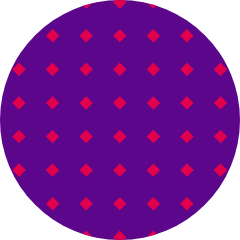 I've been a regular, loyal customer of Green Door Alternative since before they closed and reopened. Like many MMJ users, I am disabled with PTSD and bipolar 2. The people at Green Door were always sensitive about it. That all changed today. I waited in the lot for my budtender, like always. One worker, Aaron, was walking around aimlessly from car to car, asking the drivers their names. It seemed weird, but whatever. The other bud tender was doing it the right way - taking people's orders out to them when they pulled up and let them know. I had already called twice to let them know I was there. After Aaron asked another new car who they were, I called out "Thomas!" He angrily looked at me sideways and muttered "yeah, I think they said something about that..." and he walked away. Ten minutes later he comes up behind me and says "I'm sorry, you should have said something, I didn't know you were here for us." "I THOUGHT MAYBE THE TWO PHONE CALLS WERE ENOUGH." He held out the bag. I took it. I gave him te money. He looked at me like I had slapped his mother. "What!?" "Don't be snatchin' from me, bro." He marches toward the store, crying that I had upset him. I waited for my change. I was honest with him. "This is the first time I've failed to give a tip." "Oh yeah? Well fuck you, old man! We don't need you here!" This is not why I go to a dispensary. I go to a dispensary to get my medication. This kid thinks of himself as a dope dealer. You've lost a deeply loyal customer.
see all reviews