About dispensary
Green Kong
Leafly member since 2019
ATM
storefront
ADA accesible
veteran discount
medical
recreational
dispensary Hours
monday
tuesday
wednesday
thursday
friday
saturday
sunday
7am - 10pm
7am - 10pm
7am - 10pm
7am - 10pm
7am - 10pm
7am - 10pm
7am - 10pm
Photos

Show all photos
Promotions
WELCOME TO THE CAVE!
Valid 12/16/2019 - 1/1/2023
---
***MONDAY*** 03/30/2020(NEW PRICES!) -Buy a $45 1/8th, get a 1g preroll for $0.01 -Spend $50 on vape cartridges, get a .3g cali kush disposable (while supplies last!) -Spend $60 on edibles, get 100mg edible for $0.01 (while supplies last!) -Buy (2) 100mg Cannavis Syrup for $10.00 (while supplies last!) -Buy 100mg Infused Creations Edibles, get 100mg syrup for $0.01 (while supplies last!) NEW PRODUCT DROP! -BEAR LABS $45 (FIRE!) INSTAGRAM @bearlabs_ca -DRIVN 1G 90% CARTS $40! -98% LEFT COAST RESIN 1G $40! COME STOCK UP! WE HAVE LOWERED ALL OUR PRICES TO BE THE BEST WITH NO DEALS! NO MORE GREEN HOURS, JUST GREAT PRICES! MEDIABLE MONDAY: -STIIIZY BIIIT'S - BUY ONE GET ONE FOR $0.01 (200MG) -DOLLAR LOZENGES- 2 FOR 3$ (10MG) -PLUS GUMMIES - 2 FOR 30$ TWAXED TUESDAY: -CAPOS 2 FOR 40$ -BUY A HEAVY MELTA INFUSED PREROLL, GET 1G PREROLL FOR $0.01 WAX WEDNESDAY: -5$ OFF ENTIRE ORDER. (MINIMUM 2 GRAMS) THURSDAY BIRDSDAY- -7 GRAMS OF CLAYBOURNE FOR 85$ FRIEDAZE -0.01 TIVUS PRE-ROLL WITH 25$ ORDER P.A.D. DAYS!! March 16TH & 23rd - 4:00 – 7:00pm - PLATINUM VAPE CO. Buy any full gram PV cart receive a half gram cart at 50% off! ***NO DISCOUNT AND/OR PROMOTION STACKING**
**NO DEALS AND/OR PROMOTIONS CAN BE COMBINED
see all promotions
5 customer reviews
review this dispensary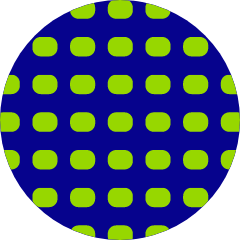 Bryanph47
on March 28, 2020
Amazing service, was Treated with respect by security guard. And Brenda was very helpful and helped me work with my budget , highly recommend you make this your daily shop 👌🏽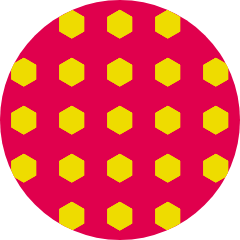 ConnoisseurOG
on December 4, 2019
Over priced and horrible service A bunch of hidden fees on top of already ridiculous prices, highly recommend going to a different shop this one is two thumbs down. I wasted money here. The taxes are so high. Only a few strains and they are not really good. Still not worth paying 45$ an 1/8th. I find the lowell farms brand the worst in this place. Dry, super weak and always gives me a headache. Wasted $36 plus 10$ tax on an 8th. Seemed like tobacco sprayed green. I got some heavy hitters pens disposable vape pens long ago and they didnt help or relieve my pain when the budtender claimed it would. I got some edibles one day and they didnt even work at all. I would say its hit or miss whether you are going to get a good strain and for me its not worth it to pay 45$ and risk a 50/50% chance im going to get trash. This is a high end designer place put in perris just to take the people for money. Battle92
on December 1, 2019
Absolutely wonderful experience. Budtenders are extremely knowledgable and friendly. Prices are great even after taxes. Shop is fully licensed and compliant which I appreciate.
see all reviews