Follow
Pickup available
Green Mart - Beaverton, OR
Pickup available
503-747-0333
Reviews
1054
4.8 out of 5 stars
Quality 4.8
Service 4.9
Atmosphere 4.8
Fast, friendly customer service!! Great selection! One of the best in town!
Customer service is always on point and they know the flower they are selling. Try the incense they are the best.
Best despensery in the area. Serving premium products at great prices, with excellent customer service. I highly recommend this place. Thanks Green Mart crew.
New to Beaverton. Found Green Mart and never looked back. Great service, specials, variety and overall quality. By far the best in Portland!!!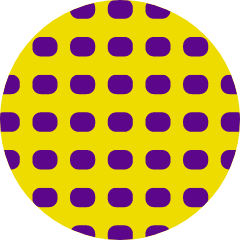 Heather691620
on 2019 M10 14
Outstanding Customer Service!!! Quality Green!!!
Dispensary said:
Heather691620 Our Budtenders really appreciate hearing that!!!
This place is awesome. Quick, friendly and has a great selection. My neighborhood go to spot.
Dispensary said:
Thank you so much TforTom!! We love hearing that we are someones go to dispensary!!!
as always the best place to pick up your cannabis supplies. the staff is knowledgeable and niceto work with.
Dispensary said:
Thanks KazooParty! Have you tried our Online ordering from Leafly?? It really stream lines the process!!
Great deals
Dispensary said:
Thanks Bbeyerle03, We will always try to have the best deals for you!!!!
Budtenders are friendly and knowledgeable., prices are competitive, lots of choices. My latest Favorite Shop.
Dispensary said:
Thanks TommyRhythm!! We are happy to be one of your top shops in town!!!
LOVE THIS DISPENSARY! I buy my clones here as well as my LIVE RESIN CARTS from oreKron with the Green Mart Label. These are amazing and are priced very reasonably at Green Mart. Staff is awesome! Lots of parking. Two thumbs WAY UP!
Dispensary said:
Thank you so much PMMR!!! We would love to see a picture or two of the clones you got here, if you don't mind!!! Also so glad to hear you love our Carts!!