About dispensary
LivWell Enlightened Health on Murray (Medical)
A vibrant, repurposed space Our Murray location in Colorado Springs first opened its doors as a medical marijuana dispensary on January 1, 2014. Utilizing an existing building, we completely remodeled the facility, constructing a unique and vibrant cannabis dispensary that prioritizes customer-friendly form and function. Close budtender-patient relationships Recruiting employees from our existing Colorado Springs locations, we made sure that LivWell's culture and values were part of our Murray marijuana dispensary from day 1. We're proud to have close relationships with our patients, and always try our best to fulfill any specific requests. Your one stop shop for all things cannabis At LivWell, our goal is simple: to provide the highest quality cannabis products, from the most well-known brands in the country, at prices that are accessible to almost anyone. A seed-to-sale operation, LivWell has three grades of cannabis flower to meet every preference and budget, along with all of the leading brands of concentrates, edibles, topicals, tinctures, and more in each of our marijuana dispensaries. We're also fully stocked with glass, apparel, and accessories, so you're sure to have everything you need after stopping by. Unparalleled knowledge & friendly service Our budtenders are some of the most passionate and knowledgeable in the industry, and that's not by accident. All LivWell employees are required to attend LivWell University, a multi-day, comprehensive training program on all things cannabis. As a result, the budtenders in each LivWell marijuana dispensary are ready to answer any and all of your cannabis questions to help find the perfect product for you.
Leafly member since 2014
ATM
storefront
ADA accesible
medical
dispensary Hours
monday
tuesday
wednesday
thursday
friday
saturday
sunday
9am - 6:50pm
9am - 6:50pm
9am - 6:50pm
9am - 6:50pm
9am - 6:50pm
9am - 6:50pm
9am - 6:50pm
Photos

Show all photos
24 customer reviews
review this dispensary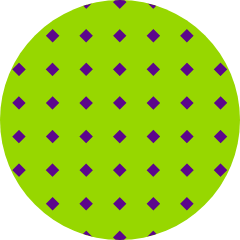 teamrealtree
on April 8, 2019
Most of the crew that work in this place are rude and stuck up.They have good bud on top shelf but its to expensive.I got some TR shatter concentrate,And it smelled and tasted like vomit and made me sick.I actually got 2 grams of the TR shatter the other one tasted like they stuck it in the fridge with egg salad. kclark904
on January 11, 2018
Been plenty of times, they talk up taking care of customers, but doesn't seem to follow through. Prices are high sometimes, great edibles, but good strains are hard to come by especially when they never make it to the shelf. Props though... btw have had multiple accounts of just straight dirt taste and it hurts your lungs like a mf. If you don't cough you don't get off, but damn
see all reviews