About dispensary
MindRite
During the crisis we are open for curb side pickup only. To make an order online and see our most updated menu check out Dutchie.com. We wish you and your family good health! The friendliest dispensary in NW Portland offering an award winning selection of medicinal / recreational cannabis. We have a focus on our patients, their experience, and cannabis education. We offer high THC and high CBD products from the best vendors and farmers across Oregon! Please come in and get your MindRite! Open for Recreational and medical. **DOPE Magazine** *2017 Most Charitable Dispensary Award Winner* *2017 Best Male Budtender - Ricky Burby* *2016 Best Medicine Selection Award Winner* **Willamette Weeks Best of Portland** *2019 Winner - Best Dispensary Winner - Best Organic Cannabis Selection Winner - Best Budtender *2018 Winner Best Organic Cannabis Selection Best Budtender 2nd Place Best Dispensary 3rd place *2017 Best Organic Cannabis Selection 2nd place *2016 Best organic Cannabis selection 3rd place
Leafly member since 2015
debit cards accepted
storefront
ADA accesible
veteran discount
medical
recreational
dispensary Hours
monday
tuesday
wednesday
thursday
friday
saturday
sunday
11am - 6pm
11am - 6pm
11am - 6pm
11am - 6pm
11am - 6pm
11am - 6pm
11am - 6pm
Photos




Show all photos
71 customer reviews
review this dispensary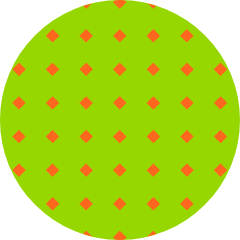 Klorde2001
on September 22, 2019
wow. other Portland dispensary ( cough cough cannabliss) can really learn a thing or two from this place. great product service and place. very friendly. I learned ofna great deal I read something else and it is this: definitely try the Cascade 4 pack top shelf prerolls for $20. worth it. thanks mind rite
Dispensary said:
Thank you for your GREAT review! Everyone does things a little differently, but we are excited you like our service and product selection! Hopefully you signed up for our loyalty program! We will have some specials coming your way!! BirchMoon
on August 22, 2019
Although my friend and I didn't know that her info would be required in order for her to sit inside and not buy anything, it was a decent experience. The budtender was so kind and recommended a fantastic strain. The person at the front desk was also very kind and patient.
Dispensary said:
Hi BirchMoon, Thank you for the review! The OLCC law says that we must verify everyone's age upon entering the shop. If your friend wanted to go back to the sales floor, her birthdate / first name is input into our POS system (in case she ended up wanting to purchase anything). If she just wanted to sit in the waiting area, The person up front should have just verified her age. Once anyone leaves (if they did OR didn't make a purchase, that info is deleted. Sorry for any confusion! Your experience is as important to us as compliance of the rules, and we hope to see you again! If you have any questions, please don't hesitate to email us @ info@MindRitePDX.com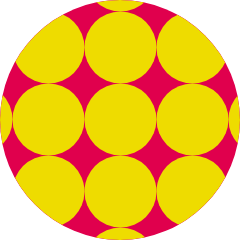 lalalulu
on August 5, 2019
Love love love this place!!! Their Knowledgeable and friendly staff always leaves me with a smile. Excellent selection of high quality flower and very reasonably priced edibles!! I also scored a nifty roach clip for $2.50 what a steal!! They also just started this awesome loyalty program with great benefits. If you want good vibes and even better bud check this place out!!
Dispensary said:
Thanks LALALULU! We love love love you! Thank you for taking the time to give us an amazing review! See you soon!
see all reviews