About this dispensary
Leafly member since 2015
ATM
debit cards accepted
storefront
ADA accesible
veteran discount
medical
recreational
dispensary Hours
monday
tuesday
wednesday
thursday
friday
saturday
sunday
10am - 9pm
10am - 9pm
10am - 9pm
10am - 9pm
10am - 9pm
11am - 9pm
11am - 9pm
Photos




Show all photos
29 customer reviews
review this dispensary
I had a great experience there. The bud tender was extremely helpful and knowledgeable of the strands and what they are best used for thanks to Jamie I got the best out of what you all had?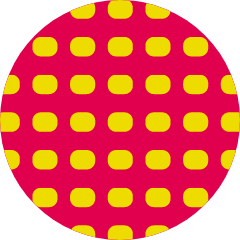 steveseesee1
on February 28, 2020
I drove all the way here for their $2 joints on thursday special. their special advertises that you can purchase as many 1 g joints as legally possible and they will wrap up your favorite strain on the spot for $2. seriously as of 7pm on 2/27/20 thats what it says go check it out. well they had 2 kinds of low-tier, and i friggin' mean LOW like johnny legless doing the limbo kinda low, pre-rolls and that was it... no wrap up what i wanted special there. Then the budtender limited me to buying 7 pre-rolls so there would be "enough for everyone." She literally had like 2 lbs skinned up there. like what-in-the-flipping hell kind of rush was she expecting at 7pm? So yeah i had a few bills and i probably would have bought the legal limit but get out the machine and roll some more ya know? i mean how much does each of those joints cost tomorrow is the real concern there. not happy with my experience and wont be making any special trips here again. its a good deal i mean 7 prerolls for $14 is hella cheap but that's false advertising and i wasted gas on it too and the prerolls are like 14% and 18% thc. to top it all off the first one i opened had a rip about halfway down from a stem poking through the side. nothing special here that was literally the only deal they have that set them apart but don't be fooled like i was. WeazL48
on September 22, 2018
Small but great place to shop for flowers, cartridges, seeds or anything you need while in the area. Was given a friendly greeting by the staff on entry, browsed a bit and when I was ready, they have me all the one-to-one attention I needed and answered all of my questions. No pressure or product pushing—just good, helpful service. Aloha!
Dispensary said:
Thank you! We're glad you came in and pride ourselves on our friendly service and amazing product.
i shop dispensaries all over, and finally found my favorite! The service was great. Both of the guys were friendly and very knowledgeable,and there was a good selection as well. It was also a very nice looking shop. Clean, nicely decorated and they had some beautiful glass bongs on display, I will definitely make this my go to shop in Astoria.
Dispensary said:
Thank you so much for the kind words. We're glad you like what we've done, and we're excited to keep bringing you great and unique products, friendly service, and awesome prices!
see all reviews