Reviews
26
4.6 out of 5 stars
Quality 4.5
Service 4.7
Atmosphere 4.7
stoneinparadise420
on 2018 M10 31
Amazing staff and good service
Small but great place to shop for flowers, cartridges, seeds or anything you need while in the area. Was given a friendly greeting by the staff on entry, browsed a bit and when I was ready, they have me all the one-to-one attention I needed and answered all of my questions. No pressure or product pushing—just good, helpful service. Aloha!
Dispensary said:
Thank you! We're glad you came in and pride ourselves on our friendly service and amazing product.
i shop dispensaries all over, and finally found my favorite! The service was great. Both of the guys were friendly and very knowledgeable,and there was a good selection as well. It was also a very nice looking shop. Clean, nicely decorated and they had some beautiful glass bongs on display, I will definitely make this my go to shop in Astoria.
Dispensary said:
Thank you so much for the kind words. We're glad you like what we've done, and we're excited to keep bringing you great and unique products, friendly service, and awesome prices!
I love hashtoria, it's on of my favorites to shop!
Dispensary said:
Thank you Tabetha! If it weren't for people like you, we wouldn't be around! Oh, and next time you come in, show this message to your budtender for an extra discount! Take care, Team Hashstoria
The friendly neighborhood bud shop! I live right down the street from this place and have been going here since they used to be Nature's Choice. The staff is always super friendly and helpful every time I go in and they have a good selection of wares from bud, concentrates, edibles and topical solutions. One of the best shops in Astoria for sure!
Dispensary said:
We're so glad to hear you love the changes and regularly come in! We're going to keep stocking unique strains, oil, and edibles to keep you coming back for more!
Good location. Had RSO cbd oil!
Dispensary said:
Thanks for your comments! We think too many dispensaries focus on making money, rather than the healing potential of this plant. We're glad you found what you were looking for. And we're going to keep growing our CBD selection just for people like you.
I really dig this place. They have CBD that is made here in Oregon. Works really well. I use it in place of ibuprofen. Staff are cool. Big guy super friendly and knowledgeable. Great selection. Fresh.
Dispensary said:
Thanks for your comments. We're glad to hear about your experience with CBD. Anytime you can stop using pharmaceuticals, we call that a win. And we totally agree: the big guy is awesome and knows his stuff! We'll see you again soon!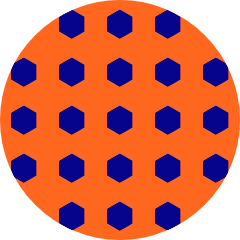 superhightolerance
on 2018 M02 21
This place is great, good weed, but again, THEIR PRICES ARE WAY TOO HIGH!!!!!! Come on, be more competitive! Your weed is no better then the places that are more reasonable. Its nothing to write home about and they have only like 5 strains that are good anyways, the rest suck and are too expensive.
Dispensary said:
Thanks for your comments. It sounds like you came in before we introduced $79 and $99 ounces (after tax) which is definitely affordable (it's even cheaper for medical patients, vets or senior citizens). And on Twister Tuesday, we sell $3 one-gram joints (never trim). Also pretty low-priced. Do we have topshelf prices on some strains? Absolutely. And we're proud of that. Our top-shelf is made up of small craft-cannabis farms who often times make their own unique strains, grow organically, and have put a lot of time and effort into their craft. It's not mids, that's for sure. And in too many local shops, all you see on the top shelf are mids. We love quality. Many of the farms we deal with consistently win awards and have helped shape the industry for over a decade. More importantly, you won't find them anywhere else on the North Coast. That said, what is $15 after tax on our shelf is often found in Portland/Eugene for $18-$20. So even on our more expensive product... we charge better prices. We invite you to come back in and see what's changed!
STASsoftball
on 2018 M01 9
I always feel so welcome every time I come in here! Kalei is an absolute rockstar! love it here!
chaselightner47
on 2017 M11 17
Great Customer Service. Met a man named Andy and was very helpful in what I was looking for and helped me find the best deal. good shop for pot
Dispensary said:
Thanks for your support! One reason why we love Andy is his deep knowledge of the effects each one of our strains are going to give you. He's a no BS dude who's down to geek out about music while weighing out the fire you know we carry. We're going to keep those deals coming and appreciate you!