About dispensary
Nature's Miracle Maine
All of our products are grown, refined, and manufactured right here on the premises. We have our own commercial kitchen where we are always making goodies and working on new and tasty recipes. One of our current big projects our bakers are working on are diabetic friendly edibles and we will let all of our followers know as soon as they are available. The distillate we use is created in our own professional lab, and the cartridges are filled by hand right here in the same facility to ensure quality. We carry many different strains - something for everyone, including high THC and CBD strains. We have a long list that we are constantly refining. High CBD strains such as Penny Wise, Purple Orange, Treasure Island and AC/DC are great for people who want zero psychotropic effects. Ask what we've got going! Our products are for cardholders only. However if you do not have a medical card but believe you need one, we will pay for your card with the purchase of any Half Oz or more! As well as help you through the process. We accept cash or Venmo. We also have a satisfaction guarantee, If you are not happy with your purchase please contact us to return it for a cash refund or replacement of another product. About the Owner: I got into this business because I am a Registered Nurse and I have always wanted to help people through holistic natural means; herbal teas, tinctures, marijuana and healing body salve. Ever since first reading about marijuana and its medicinal properties, as well as witnessing its benefits first hand. I have known that I have wanted to be part of it's cultivation. So far I am very happy with how my plants have been able to help aid, and serve people. I further wish to expand and spread my knowledge on the subject in hopes the world reaches a point where there is no stigma associated with this amazing plant. It's healing abilities are seemingly endless.
Leafly member since 2019
debit cards accepted
storefront
medical
dispensary Hours
monday
tuesday
wednesday
thursday
friday
saturday
sunday
10am - 12am
10am - 12am
10am - 12am
10am - 12am
10am - 12am
10am - 12am
10am - 12am
Photos




Show all photos
9 customer reviews
review this dispensary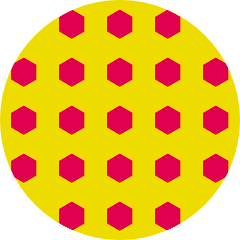 CannabisCreature
on October 24, 2019
poor Communication, bought ounces with grams worth of trim at the bottom to make it weigh. flower Comes in ziplocs like we are still in the black market. owner is elusive as well as the cannabinoid profiles on their products. all in all unprofessional. will be done giving them outrageous money for flower that smells like a basement.
Dispensary said:
We're so sorry that you feel this way. the "trim" you gave us was clearly shake from several of the recent bags you had purchased from us. Given that you bought a small bud/mixed bud deal at $100/oz we're surprised to have this returned to us. When I heard about the incident I replaced it with 14 grams of solid premium nugs at no cost to you which we delivered to your door because it wasn't worth your time to come to S. Berwick from Eliot, which you failed to mention here in this review but had no problem accepting. We hate to lose a good customer over such a silly misunderstanding. In the future we will be very clear about what you are purchasing especially when it is offered to you at such a discount. We are really confused considering the text message you sent us stating that "Eric's is primo for sure". It seems that you didn't get unhappy with us until we advised you that we don't sell our clones as they are our genetics separating us from the competition, and then you made us out to be the bad guys. Again we're so sorry that you feel this way. Eric G Bergendahl RN and The Nature's Miracle Team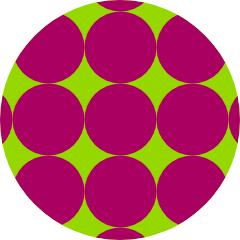 HeideDel1
on October 20, 2019
What a wonderful caring atmosphere! I can't even express enough ! so about roughly 3 -4 months ago , I was diagnosed with metastatic breast cancer in my Left breast , I seriously could not believe this was me you hear of it all the time , but when it's actually you it is very hard to accept knowing how weak I was going to become I didn't even tell many people I didn't want people . I started into chemotherapy did a couple rounds (felt like shit ) and hated every second and honestly wanted to stop and cancelled some appts no matter was exhausted and felt awful , I was in bed for almost a week going thought a lot on top of this, but my my boyfriend Chris had mentioned this guy whom makes batches of Rick Simpson oil I have not much heard of it at the time but didn't know much of it honestly , I honestly seriously couldn't believe after Chris told Eric I can't not even believe he took his busy time to make these special batches specially focused for me ! I can't EVEN BELIEVE IT NOR COULD ME nor could my fucking oncologist! It was from 1 CM To 1 MM - LISTEN THEYVE NEVER SEEEN THIS I was crying !! I couldn't even believe I've just got my latest scan results and the remaining mass Is soooo much smaller 1 MM!!!!!!! I was kinda like Unsure how I felt ya know ?So I did it went with Eric's batch of RICK SIMPSON can't even understand did you hear me It shrunk ?!! I can't even believe my boyfriend told me to try out Eric's RSO -- they actually removed the port !!!!! port is removed I'm Such in shock my doctors had SAID THEY NEVER EVER HEARD OF ITTTT !! I will continue to take it and be monitored weekly ! Eric you saved my energy my ADLS the way I still smile ' thank you so much again truly !!! I'm so grateful and blessed ! Shout out to my boyfriend to supporting me in this Journey , I love you !❤️❤️❤️❤️❤️ Thank you Eric !!! Thank you SO MUCHHHHHHH!!!! natures miracle is a damn miracle I pray It will Just be the answer !!! Thank you again this is such a better way to feel I just feel such relaxation instead of like crap !!! Thank you again Eric!!!! - Heide I pray this just is the answer !!!!🙏🏼🙏🏼🙏🏼 Thanks Eric from My heart !!!!! Heide
Dispensary said:
HeideDel1, You are so very welcome, it was my pleasure to be able to help you. Stories like yours are the whole reason I got into this business. We are so glad to share in your good news!!! Congratulations. We've heard of instances where the use of RSO seemed to eliminate masses in some breast cancer patients over time. We truly hope the shrinkage continues for you and we're so very happy to be part of your recovery. Please don't hesitate to reach out if I or my team can be of any further assistance to you. Sincerely, Eric G Bergendahl RN and the Nature's Miracle Team
see all reviews