About dispensary
Nectar - Gresham
Since opening in 2013, Nectar's customer-first approach has set us apart. Our 100% satisfaction guarantee is just one of the many reasons we have quickly grown into the largest recreational cannabis dispensary chain in Oregon. Our dispensaries feature an outstanding selection of products from the best cannabis producers in Oregon, offered at the best prices. Nectar is committed to being open 365 days a year. With locations spread throughout Portland and stores dotting the map across Oregon, our expansion continues with one goal in mind: Assuring the nearest Nectar is never too far away and is always there for our customers. To find a location near you, order online for pick-up, and stay up to date on all things Nectar, visit us online at www.nectar.store. Aloha: 20595 SW Tualatin Valley Hwy. Beaverton, OR 97006 Barbur: 10931 SW 53rd Ave. Portland, OR, 97219 Burlingame: 8601 SW Terwilliger Blvd. Portland, OR 97219 Gresham: 505 NW Burnside. Gresham, OR, 97030 Hazelwood: 1019 NE 122nd Ave. Portland, OR 97230 Hillsdale: 4709 SW Beaverton Hillsdale Highway. Portland, OR 97221 Lents: Southeast 5918 SE 89th Ave. Portland, OR, 97266 Milwaukie: 13800 SE McLoughlin Blvd. Milwaukie, OR 97222 Mississippi: 4125 N. Mississippi. Portland, OR, 97217 Montavilla: 9127 SE Stark St. Portland, OR 97216 River Rd (Eugene): 340 River Road. Eugene, OR, 97404 Salem: 4142 Liberty South. Salem, Or 97302 Sandy: 3350 NE Sandy Blvd. Portland, OR, 97232 Springfield: 3650 Main St. Springfield, OR 97478 SW Allen Blvd (Beaverton): 14195 SW Allen Blvd. Beaverton, OR 97005 SW Hall Blvd (Beaverton): 8705 SW Hall Blvd. Beaverton, OR 97008 Tillamook: 575 North Main St. Tillamook, OR, 97141 Whiteaker (Eugene): 698 W. 6th. Eugene, OR 97402
Leafly member since 2016
ATM
storefront
veteran discount
recreational
dispensary Hours
monday
tuesday
wednesday
thursday
friday
saturday
sunday
7am - 10pm
7am - 10pm
7am - 10pm
7am - 10pm
7am - 10pm
7am - 10pm
7am - 10pm
Photos




Show all photos
Promotions
Wednesday, June 3, 2020 - Tuesday, June 9, 2020
Valid 6/3/2020 - 6/10/2020
---
Cartridges: White Label Extracts 1G Live Resin/Distillate or 1G Live Resin Cartridges for $29.99 White Label Extracts 1G Cured Resin Cartridges for $24.99 White Label Extracts 0.5G Live Resin/Distillate or 0.5G Live Resin Cartridges for $19.99 White Label Extracts 0.5G Cured Resin Cartridges for $17.99 Green Dragon Extracts 1g Cartridges for $24.99 The Refinery 1g Distillate Cartridges for $22 Concentrates: Higher Cultures 1g Live Resin Sugar for $24.99 Higher Cultures 1g Live Resin Batter for $17.99 Edibles: Two Beaucoup THC Gummies for $9.99 Tasty's 1:1 Chocolate Crinkle Cookies for $5.99 50% Off Giant THC & CBD Shots! Blowout Sale! While Supplies Last! Tinctures: Peak Extracts Strain Specific THC & CBD Tinctures for $39 Prerolls: AVO 1G Prerolls for $1.99 Smoke-Rite 1G Prerolls for $3.99 Flower: $10 Tier Flower: Eighth of an Ounce for $24.99 $6 Tier Flower: Quarter of an Ounce for $24.99 Smoke-Rite Flower: Ounce for $99! Blowout Sale! While Supplies Last! Inventory varies by location. RSO, Tinctures & Capsules: All Siskiyou Sungrown Tinctures, RSO, & Capsules for $29
All prices are before tax. A limited selection may apply. Prices available for stock on-hand. Ask a Budtender for details. Do not operate a vehicle or machinery under the influence of this drug. For use only by adults twenty-one years of age and older. Keep out of reach of children.
see all promotions
845 customer reviews
review this dispensary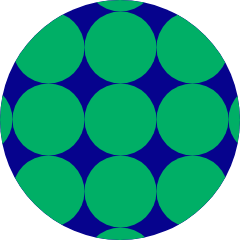 that1guy9838
on February 20, 2020
The return policy is shit they say return any product for any reason bullshit don't even try I drop up to 250 a week there and so much for "loyalty" fuck this place I'll never spend another dime there!!!!
Dispensary said:
Thank you for reaching out to share your feedback with us, and we are sorry to hear you were disappointed by your purchase. We do offer a 100% money-back guarantee on all products and would like to learn more details about what you were attempting to return and how we can make it right. Please do not hesitate to provide us with details regarding your experience via nectar.store/contact-us, phone, or in person, so that we can prevent errors from happening in the future. We hope to serve you again soon.
see all reviews