About dispensary
NuVue Pharma - Trinidad
Our award-winning dispensary features unique strains of hand-trimmed flower from our state-of-the-art cultivation facility. Our in-house extraction lab is home to RMextracts which produces THCa Crystals, Live Resin, Distillate, Shatter, Wax & more! The shelves in our dispensary are stocked with the highest quality flower, extracts, edibles, topicals, tinctures and more!! We offer happy hour specials, daily deals, loyalty rewards, and all Veterans receive a 10% discount on all purchases. Open 7 days a week.
Leafly member since 2019
ATM
debit cards accepted
storefront
ADA accesible
veteran discount
recreational
dispensary Hours
monday
tuesday
wednesday
thursday
friday
saturday
sunday
9am - 7pm
9am - 7pm
9am - 7pm
9am - 7pm
9am - 7pm
9am - 7pm
9am - 7pm
Photos




Show all photos
Promotions
DAILY REC HAPPY HOURS
Valid now
---
Wake-N-Bake Special 8:00a.m.-9:00a.m. Daily: 5 Prerolls for $20 OTD~~~~~ Daily Happy Hours 12:00p.m.-1:00p.m. & 5:00p.m.-6:00p.m.: 2 Grams for $12 OTD (Royal Shelf), 2 Grams for $15 OTD (King Shelf), 5 Prerolls for $20, 15% off Edibles, 15% off Concentrates, 10% off Flower (2 grams or more.)~~~~~ Midnight Toker Special 8:45p.m.-9:45p.m. Monday-Wednesday: 5 Prerolls for $20 OTD
Subject to change and availability. Cannot stack discounts.
DAILY DEALS
Valid now
---
MUNCHIE MONDAY: 20% Off Edibles & Drinks~~~~~ T&T TUESDAY: 15% Off Topicals and Tinctures~~~~~ WAX WEDNESDAY: $16 OTD for 1 Gram of Select Wax~~~~~ TCHa TERP DAY THURSDAY: 15% Off THCa Crystals, Terp Sauce, Live Resin, B.S.E., and Cartridges~~~~~ FUN FACT FRIDAY: 15% Off Purchase With Correct Answer to Trivia Question~~~~~ SHATTERDAY SATURDAY: 20% Off Slabs -or- 2 Grams for $27 OTD~~~~~ SUNDAY: Pick Your Deal - Choose From Any Of Our Daily Deals
Cannot stack deals and discounts.
see all promotions
170 customer reviews
review this dispensary
Very rude! Came out barking orders at people thinking he's a tough because he had a gun on his hip. Since when did this pandemic mean you don't need to have friendly customer service. Done with this dispensary, not gonna spend hundreds of dollars each time I go there and be treated like crap because someone with little man syndrome wants to have a power trip. Seems to be a reoccurring trend in this industry now. Maybe you have to carry that gun because the way you are treating customers. Read all the 1 star comments they all say the same thing about the rude little man that works there.
Dispensary said:
Would you contact us at kevinr@nuvuepharma.com via email? We would love to know more about your experience.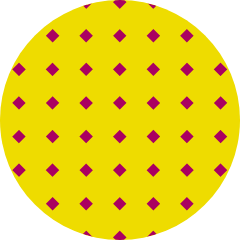 RealReaper
on April 26, 2020
This place is the best. I walk past every dispensary in Trinidad to get there because I know I can count on quality products. Jeremias always recommends something that blows my mind. I trust his knowledge and experience. Hasn't let me down yet. Thanks Nu Vue for your commitment to quality service and products!
Dispensary said:
Thank you very much
see all reviews