This store's menu is not available
Searching for nearby stores…
About dispensary
C&C Farms Rec Shop
C&C Farms is a Recreational Marijuana Dispensary located in the heart of Medford, Oregon. Our shop is an extension of the same company's medical dispensary, Patients Helping Patients. With a decade of cannabis experience, the owners' primary goal is to equip both recreational and medical users with a unique, powerful healing tool that best suits their needs and helps improve their overall quality of life. We passionately believe in using plant-based marijuana for relief as opposed to harmful opioids. We help patients across Oregon find a natural, healing alternatives. Proudly serving Gold Hill, Tolo, Seven Oaks, Central Point, Jacksonville, Phoenix, Talent and Ashland, it's easy to find what you need coming through on the I-5. Check out our second location on Stewart. Never influenced by other dispensaries, C&C Farms was designed to be unique on the Oregon cannabis scene, to keep prices low, and to keep our stock entirely top-quality. Shop favorite strains from B-Budz like Cotton Candy, Cherry Pie Kush, Fire OG, Wedding Cake, GSC, and Thin Mint. We also have cartridges from our own farm: 74%-84% THC in Northern Lights, Kosher Kush, White Recluse, Lavender, and Skittlez. Whatever your ideal ratio, there's something in stock for you. As we come from a patient-centric background, C&C Farms Rec Shop specializes in tailoring the cannabis experience for each customer. Our staff is highly knowledgeable, eager to share their information and answer any guest's questions. C&C Farms Rec Shop has cultivated a reputation for excellence, and our family owned dispensary shares our welcoming vibe and professionalism with every person to walk through our sliding door. instagram: @CnCFarmsRecShops We are pet-friendly!
Leafly member since 2014
ATM
debit cards accepted
storefront
UFCW discount
ADA accesible
veteran discount
medical
recreational
dispensary Hours
monday
tuesday
wednesday
thursday
friday
saturday
sunday
10am - 8pm
10am - 8pm
10am - 8pm
10am - 8pm
10am - 9pm
10am - 9pm
10am - 8pm
Photos




Show all photos
86 customer reviews
review this dispensary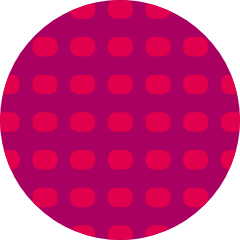 I'm a bit late making this review. I went here a month or so. But I have to say C & C restored my faith in good cannabis in Oregon! Big thumbs up for the highs in their flower. It may not always look good but gives you much better high than some other shops around southern oregon, that look good in appearance but don't have much of a high. I do like good smelling and tasting cannabis but if the high is missing i'm very disappointed. My philosophies high first, taste is second. Sure taste is important, but so is the high! Many other shops sell you just on terpenes but most time it's missing the stoney high I desire. I don't remember who the budtendress was but she was very friendly and very helpful! I recommend a tip for all dispensaries you should keep your farms small and flower very late to get more amber and milky trichomes. Don't go commercial and cut too early. Small medical farms are better for quality and high! Sleepy sedative strains are starting to become extinct in dispensaries. Insomniacs need strong sedative medicine!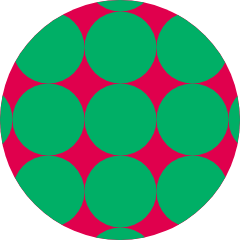 kocooked
on February 2, 2019
C&C is all about education, had a great experience here learning about the flower they grow and the special cartridges they carry in all kinds of strains. Whatever your method of consumption, you'll find something to enjoy at one of their shops.
aadakyn_sage
on September 19, 2018
Patients Helping Patients has wonderful assortment of flower, extracts, cartridges, gummys, etc. Calming, inclusive atmosphere. Quality cannabis while reasonability priced for area. Customer service knowable with appropriate comments. Music set to mellow tones. I enjoyed this location. Plans to visit their other location soon.
see all reviews