Reviews
17
4.8 out of 5 stars
Quality 4.9
Service 4.8
Atmosphere 5.0 Killinitnic
on 2019 M10 12
Great quality flower and knowledgeable staff. OregonOrganica
on 2019 M10 2
The shop seems to offer a lot of different products. It was nice the jars of flower were set out so you could explore on your own. Which may be the claim to fame to this place? Budtender had zero interest in me (I was the only one in the shop for the majority of my visit) and pointed to a lengthy list of pre-rolls and joint packs without offering any anecdotes or guidance when I mentioned what I was looking for. There must have been 50 varieties on the list and about as many joint packs from multiple companies. Had no idea what the strains were as their color codes (green is sativa, purple is indica etc) didn't seem to match the colors I was looking at. Felt like I was bothering the guy so I didn't ask and just picked at random. I didn't tip him and I NEVER do that because I value the service. Nice wares, not great customer service.
Kyle.kapsner
on 2019 M04 21
I liked the cleanliness and general chill vibe. Lots of products available to smell and decide what you want. Very informative staff as well, in particular Nina was bomb. :)
I liked the layout and the ability to check out the strains without feeling rushed. The budtender, Nina, was super knowledgeable and helpful. I'm from out of the state and work at another dispensary and I was really pleased with the service and atmosphere. The Wonkies outdoor was really great as were the Emerald Triangle prerolls.
welcoming vibe. knowledgeable and friendly staff. bad ass clothing line. great medicine. variety of products. it was a great day to get lost and end up here.
For a homey feel in an intimate space, look no further than Pharm to Table. Nina, Hunter and Dave are super welcoming and will help you find what you need among the extensive product line. Stopped in for the Oregrown vendor day and picked up an Indica PAX Pod that's already helping my back cramps. Thanks for making me feel like part of the Pharm to Table Phamily!
I live an hour away, and this is the only place I go to when in town. They have a great variety of all product types and always so friendly. No one else in Medford compares to the quality and low cost.
I think pharm to table north is the best location ive visited in southern oregon so far.(beside the pharm to table south which i havent visited yet) They have the best customer service and strain elaboration/description ive ever seen. Not to mention their selection of glass. I definetely recommend this place to all my friends and family who are looking for a relaxed, chill, friendly atmosphere with perfect and exact information on what you would want or need to suit your needs.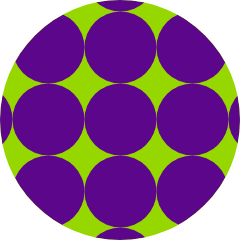 Dood_sweet_hat
on 2018 M10 7
I never make it up here but after yesterday's visit, I'll be coming back! The staff was way nice, very informative, and extremely helpful. They had solid prices (competitive with HOL). They even had some brands and products I haven't seen or heard about around all of southern Oregon. Yeah, this may be my new favourite spot.
Dispensary said:
Thanks for coming by and checking us out. We hope you'll be back soon!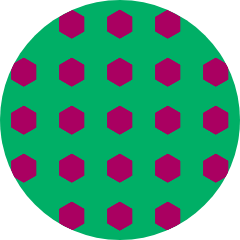 jordanfrost77
on 2018 M09 23
Best dispensary I've been to in the entire valley, highly recommend.
Dispensary said:
Thank you for the kind words. We love hearing from our customers.