Reviews
749
4.7 out of 5 stars
Quality 4.8
Service 4.7
Atmosphere 4.8
Rosa really knew her stuff! Can't wait to see how well I did! Dakota1qaz
on July 2, 2020
BEWARE!! Spend your hard earned money elsewhere! I did not want to write this review but there lack of customer service really put me over the edge. I spent a fair amount of my money and ended up with product that was old, dry, and had been degraded into a very unpleasant smoke. My purchase was June 30th and the herb was harvested in December last year. I figured since the product was so old and dry that their customer service would have no problem resolving my issue. WRONG! they are unprofessional and tell me I can't talk to a floor manager after asking to speak with one multiple times. The first girl Tiana tells me that they can only give me a $10 discount after spending over $100 dollars on worthless product that I wouldn't let my dog smoke. I asked to speak to her manager and she lies to me by telling me she is the only manager in the store currently. 10 minutes later I get a call from another guy Akiem, he tells me that he can't do anything for me either but I was approved to get $10 towards my next purchase... After claiming that no managers are working, I drive 13 miles down there to talk to a floor manager. Guess what, there are multiple managers working to no suprise. I finally get 2 managers involved Matthew and David. After telling them my situation and that their product is unacceptable for what I paid, they tell me there is nothing they can do for me and once the product is sold, its sold. David then proceeds to tell me if I had a problem with the product, I have to complain to the manufacturer of the product because it's the manufacturers fault. This makes zero sense. If I'm buying a product and it's been degrading and drying up for months, that should be advertised or transparent. I work hard for my money and I expect my product to be grown this year considering we are 7 months in. I could have went to any other dispensary to spend my money and get fresh herb but I chose this company. You can spend your money here but this was my last purchase. I'm disappointed in the way they handled this issue and I hope who ever is reading this can avoid a similar situation. On Saturday, June 6, I made a trip to Planet 13 as a returning medical patient. I also had a friend with me - it was his birthday so we wanted to pick up a lot of stuff to celebrate. I was called up to the desk to check in with an older African American lady. I gave her my Driver license and told her I was a medical patient. I showed her my medical card on my phone. Disclaimer: the state of Arizona does not issue a physical card. You have to log in to the AZDHS portal to access your card. This lady couldn't give two shits. She was yelling at me telling me that I have to print my card out or send it to their verification department or some crazy ass nonsense. We left, without making a purchase. We proceeded to go to Releaf down the street where we were greeted with open arms. They accepted my medical card with no problem and saved me a lot of money. Moral of the story, avoid this shit hole that employs rude staff and go down the street to Releaf! Releaf has great products, specials and friendly staff!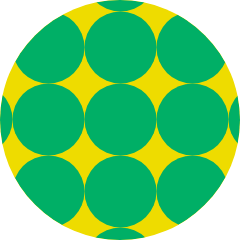 Azchefstew
on June 7, 2020
planet 13 would not honor the deal they had posted for June 7th 2020 on their Leafly app website it was 7 grams of true G or virtue G flour for $1 and I understand that this was probably a typo but they should have honored the deal and then change their Leafly ad kind of sad and disappointed that the world's largest marijuana superstore when honor their Leafly ad 😭😭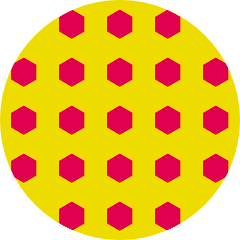 Grapes7022
on May 26, 2020
Very very very bad customer service. I'm a returning customer of planet 13 and they getting worse every time I go! Literally from product to service. I placed a order numerous times for delivery that I get called to confirm and am told it's out for delivery and then never show up only for me to call to find out they sold out, then again today I'm told that my order will be there by 6 pm and it's 8:21 pm with no sign of anyone, I wonder what the excuse will be?
Disappointed. Rude. Security is overly rude for no reason. A smile from anyone at this place would go a long way. Lots of options other than this place.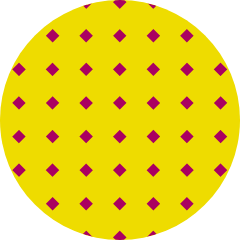 Turningfullthrottle
on May 2, 2020
this place is great. great deals for locals, free delivery and always they best product.
Since the pandemic started, I have been ordering delivery from them. Great deals! Highly recommend! aliraccoon
on April 29, 2020
Easy to use delivery Third time in a row with horrible experiences here. This place is 100% concerned with money- Not customer service, not common courtesy, not the resolution of issues. Their ordering system is a joke, as is customer service training, and a website that lacks functionality and any sort of user-friendly presence. Placed an order yesterday at 2pm. Selected a delivery window from 7pm-10pm. I received a text at 7:43 that the order was confirmed. Customer service reached out to verify the order at 9:40pm. The CSR literally told me the order was on the way and was about to end the call- when I asked if this order would be late also (An order I placed 2 weeks ago for a delivery window of 9pm -midnight arrived at 2:32am), and she simply laughed and said yes, everything will be late. PLANET 13 DELIVERY OFFERED A WINDOW OF 7PM-10PM- I CALLED AND CANCELLED THIS ORDER AFTER WAITING UNTIL 2:30AM AND I WAS STILL CONTACTED BY SOMEONE AT 5:30AM TELLING ME MY ORDER WAS JUST NOW LEAVING No contact, no updated text message, no courtesy call. No options discussed on the phone. Why doesn't the delivery portal just tell the truth.... order whatever, and it'll get there whenever, and we don't really care as long as we're making money. I feel for this location and staff. Even before covid hit, every visit I've had to Planet13 has been ruined due to a lack of training, communication and planning. My experiences have consisted of -employees not being aware of local promotions -delivery fees bouncing from $75 to $125 to $100 in less than a week -a delivery system that offers a window of delivery time that is completely inaccurate -a lack of general concern for any issues And the excuse I'm offered is "sorry, we're the worlds biggest dispo" Yes- you are... so you should have your stuff together, and should probably care a little more about the local business you're driving away with each bad experience. I'll wait out quarantine to get back to supporting smaller dispos that haven't forgotten the basics of service.