About this dispensary
Puddletown Organics
Welcome to Puddletown Organics "When it rains, we've got strains!" We are locally owned and operated by friendly and knowledgeable staff, and stock products from local growers and vendors. Come on in and see Portland's BEST SELECTION in our spacious and comfortable showroom! Flowers, concentrates, medibles, topicals, tinctures and more! Puddletown Organics is open to both medical cardholders and the recreational public. Recreational users over the age of 21 with valid government issued ID. First time OMMP cardholders will receive a free gram of flower with purchase exceeding $10.
Leafly member since 2014
ATM
storefront
ADA accesible
veteran discount
medical
recreational
dispensary Hours
monday
tuesday
wednesday
thursday
friday
saturday
sunday
11am - 8pm
11am - 8pm
11am - 8pm
11am - 8pm
11am - 8pm
11am - 8pm
11am - 8pm
Photos




Show all photos
Promotions
Goin up on a Tuesday/Thursday... (Top shelf Tuesday/Thursday)
Valid 1/28/2020 - 1/2/2021
---
All flowers priced at the $10 tier (pre-tax) or ABOVE, will be discounted 20% off! Fresh drops from: Resin Ranchers, Deep Creek, Fox Hollow Flora, Highland Provisions, and Gnome Grown!
No stacking or combining of any discounts.
see all promotions
1113 customer reviews
review this dispensary dorsalterror
on June 4, 2020
I had josh as my budtender and he was super easy going during the whole transaction, taking the time to show me all the products in my price range and telling me about the discounts! 10/10 will come back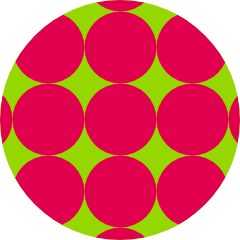 Kaiamorrigan
on June 3, 2020
I enjoy every visit to Puddletown. The staff is always personable & happy to talk about their products. They're handling everything great & efficiently in light of the new guidelines for Covid19. As to the products, I've never been disappointed with my choices. They frequently have my faves, like Quad Dawg & Motorbreath.
The staff was very professional and friendly on my entrance to their lobby, and continued inside with the gentleman that helped me at the counter. His knowledge of product and merchandise was extremely helpful, and expedited our transaction seamlessly. He even unsold my cheep ass...Color me impressed. I will definitely return soon to take advantage of the many weekly specials they run! Thank you Puddle Peeps! Rob B. JavontaeJcb
on May 16, 2020
I came in during the week completely different staff from when I come in on the weekends (my days off) and I felt like I was rushed and did not feel welcomed. I will stick to coming in on the weekends because staff is a lot more helpful and welcoming .
see all reviews