This store's menu is not available
Searching for nearby stores…
About this dispensary
Rip City Delivery
Order online @ www.ripcitydelivery.com. No delivery fee. ** Menu prices DO NOT include 20% sales tax. ** Rip City Delivery is an OLCC licensed on-demand delivery serving SW Portland (sorry 97225 -- you're outside city limits). Rip City Delivery will professionally and discreetly deliver the goods. Our delivery vehicles are unmarked so that we fly under the radar. Customers receive an itemized email receipt including sales tax, and two text message updates. OMMP patients are exempt from sales tax. Rip City Delivery accepts cash, personal checks and CanPay with no payment fees. Please note, returned checks can result in civil and criminal penalties. CanPay is a legitimate and secure way to pay for cannabis without cash. Download on your mobile device at www.CanPayApp.com. Learn more in our FAQ section on our website. You can also watch a KGW segment featuring CanPay, posted on our Facebook page. Deliveries are completed within 60 minutes, usually much sooner. Legally, orders cannot be accepted after 8pm. Homes and apartment buildings only. We cannot legally deliver to businesses, dormitories, hotels, motels, or commercial bed and breakfasts. Minimum: $40 pre-tax. Limit: 1 oz. flower, 5 grams concentrates, 16 ounces net weight edibles. Must be 21+ or valid OMMP patients 18+. Government issued ID required upon delivery. OMMP patients please have OMMP registry card available also.
Leafly member since 2017
medical
recreational
delivery
medical delivery
dispensary Hours
monday
tuesday
wednesday
thursday
friday
saturday
sunday
2pm - 9pm
2pm - 9pm
2pm - 9pm
2pm - 9pm
2pm - 9pm
10am - 9pm
10am - 9pm
Photos




Show all photos
31 customer reviews
review this dispensary docfluxx
on April 14, 2019
These guys actually come to you so they don't have a location! This is a super cool service because the product is always great, priced right, and you don't have to go anywhere.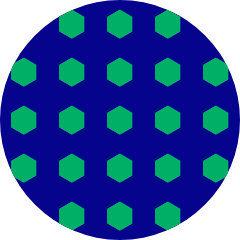 CaseyE4-2-0
on September 12, 2018
I honestly don't have enough nice things to say about this service. The first time I gave them a try I was very surprised. I've been to many dispensary in Oregon and none of them come close to the quality. Even the lower priced nugs are beautiful. Time and time again I order I am constantly pleased with what I've bought and at the end of the transaction you aren't left with the feeling that maybe you paid too much for your order. Dave, Dave is awesome, he works so hard spinning the cogs to make this service what it is. I find myself telling anybody who will listen about this service, and will continue to do so. Dave cares and it shows. As long as this service exists it will be my go-to every time 100%. Thank you Dave! :D
Dispensary said:
I didn't know a review could be so kind. I genuinely appreciate this very much. Thank you Casey! I respect your hard-earned dollars, and will never deliver anything other than high quality buds as quickly possible. -Rip City Dave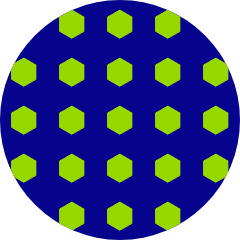 unicornglitterr
on July 29, 2018
I love the fact that every time I have ordered anything from rip city delivery I have been overwhelmingly please at the quality and the pricing of everything I get! Dave is very friendly and really seems to care about not only the quality of green they provide but also the prompt delivery and customer satisfaction! Rip City Delivery is one of my top favorite dispensaries and I try and spread the word to anyone I know! Thanks Dave!!!
Dispensary said:
Unicornglitterr, this review is huge and hands down the most kind ever. Thank you for that and for spreading the word too. The promptness will always be paramount. Value, speed and convenience!
I've ordered from RCD a few times, and the service is consistently quick and friendly. I'm a little ashamed to have forgotten the guy's name, because he remembers us, and always has great recommendations for making the most of our purchases and what's popular. Plus, I don't even have to leave the house, it's all online and arrives usually within 20 min depending on distance.
Dispensary said:
Story of my life my friend; I am your regular delivery driver Dave. Thank you very much for the especially kind and huge review. I appreciate it big time! And, thank you for choosing RCD to assist your go big, stay home lifestyle.
see all reviews