About dispensary
SWC Tempe
SWC TEMPE is a State Licensed Medical Marijuana Dispensary. We are a full service alternative health and wellness facility that provides medicinal cannabis and natural homeopathic remedies in a caring, safe and supportive environment. We now offer delivery service Monday thru Friday from 10am-4pm. Please visit https://www.supurb.com/shop/swc-tempe
Leafly member since 2013
ATM
debit cards accepted
storefront
ADA accesible
veteran discount
medical
delivery
medical delivery
dispensary Hours
monday
tuesday
wednesday
thursday
friday
saturday
sunday
9am - 7pm
9am - 7pm
9am - 7pm
9am - 7pm
9am - 7pm
10am - 7pm
12pm - 6pm
Photos




Show all photos
Promotions
6.6.2020 Saturday *7th Anniversary Specials
Valid 6/6/2020 - 6/7/2020
---
NOTICE: Due to the Emergency Statewide 8pm curfew, SWC Tempe will be closing early nightly at 7pm, Monday - Saturday this week (June 1-6). We will continue to monitor the curfew and adjust hours as needed. It's our Birthday Month, so you save all month long! - Free Pure 25mg single with any edible purchase. Limit One. PSC Platinum Members No Limit. - Pure Edibles 25% off all Edibles. - Strain of the Week: Ice Cream Cake (I) - Select Better & Take 20% off All Select Products: Vapes, Gummies, Tintures, and CBD oh my! - Grow Sciences $10 off Cartridges - Sunday Goods Eighths 2 for $70
**While supplies last. Express orders available through www.swcarizona.com/tempe-menu.
New Patient Special
Valid 3/9/2020 - 5/1/2028
---
You Choose! New patients can choose one of the following offers on their first visit to our dispensary. 1.) Bogo up to a quarter of SWC Cultivated flower (exclusive to Bronze, Sliver, Gold tiers only ) 2.) Bogo up to a gram of concentrates 3.) Spend $50 & get free 100mg Flourish brownie 4.) Bogo single Timeless and select cartridge (500mg and/or 1000mg)
1 choice per patient on first visit. Cannot combine with Daily Specials. See dispensary for details.
FREE EIGHTH
Ongoing deal
---
FREE EIGHTH when you apply for the Columbia National Credit card. We are pleased to announce that Columbia Care Dispensaries now accepts the Columbia National Credit card* as method of payment at all SWC Dispensaries. Benefits: No Annual Fee, Keep your cash at home, Another form of payment with no transaction fees, No interest if paid within 30 days. | Apply in store to qualify!
See store for more.
see all promotions
575 customer reviews
review this dispensary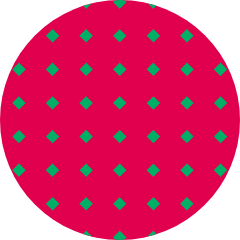 DynamicNobleNomad
on May 29, 2020
Very consistent in quality service and product. Once again I was delighted and impressed with all the patience and detailed info Johnny provided over the phone today when I called to ask about some details on certain flower. Johnny was very helpful, patient, and knowledgeable. Not one of those, "oh I'm sorry I only work the front and dont know anything. I dont know about you but I cant stand that. No matter the position, everyone working the industry should be educated on cannabis and medical facts and absolutely should know their own menu. Thanks Johhny. SWC setting the standard and raising the bar once again!!!!!👍
Dispensary said:
@DynamicNobleNomad appreciate the love! Will let Johnny know your applause!
Lena! Awesome person and super cool. Answered all my question for being my second time in. N once I get paid I'm doing either a tier two or three!! Thanks definetly coming back!!
Dispensary said:
@Smoka808 We love Lena! Look forward to seeing you soon! Enjoy your medicine!
Great visit with Robert today. I got a couple packages of the Cherry Punch Pheno Hunt kits. How fun! And one of the two grams is 28+% THC! Wow! Love the PSC Platinum membership!
Dispensary said:
@allstar23 Sounds like you're a pro at picking the goods! Enjoy!
see all reviews