Reviews
1473
4.5 out of 5 stars
Quality 4.4
Service 4.5
Atmosphere 4.5
the team is great
Dispensary said:
@pd114 appreciate you!
SWC and staff took the best care of me on my bday!!! Thank you!!!
Dispensary said:
@Miller22 hope you had an awesome birthday! Austtino69
on May 29, 2020
Nice meds cool people
Dispensary said:
@Austtino69 Appreciate you!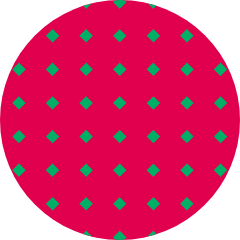 DynamicNobleNomad
on May 29, 2020
Very consistent in quality service and product. Once again I was delighted and impressed with all the patience and detailed info Johnny provided over the phone today when I called to ask about some details on certain flower. Johnny was very helpful, patient, and knowledgeable. Not one of those, "oh I'm sorry I only work the front and dont know anything. I dont know about you but I cant stand that. No matter the position, everyone working the industry should be educated on cannabis and medical facts and absolutely should know their own menu. Thanks Johhny. SWC setting the standard and raising the bar once again!!!!!👍
Dispensary said:
@DynamicNobleNomad appreciate the love! Will let Johnny know your applause!
Lena! Awesome person and super cool. Answered all my question for being my second time in. N once I get paid I'm doing either a tier two or three!! Thanks definetly coming back!!
Dispensary said:
@Smoka808 We love Lena! Look forward to seeing you soon! Enjoy your medicine!
Great visit with Robert today. I got a couple packages of the Cherry Punch Pheno Hunt kits. How fun! And one of the two grams is 28+% THC! Wow! Love the PSC Platinum membership!
Dispensary said:
@allstar23 Sounds like you're a pro at picking the goods! Enjoy!
Awesome dispensary. They have great flower and great prices . High quality . . The bud tenders are great and always helpful never have to wait long .
Dispensary said:
@Ritapac Glad you have a great experience each time!
First dispensary I visited after getting my card back in 2016. @ the original location somewhere near smith & university. I've frequented about 30 dispensaries in the area since 2016 and find myself spending my $$$ w/ these guys. They're first class cool w/ everything. P.s. - Sammy the GMO badder - f### - can't wait to try strawberry pie. You are a welcome addition. You're personality, real world experience & vibe. Thank you 😍
Dispensary said:
We are glad to have you back @Jbuck3az and even more glad that Sammi was able to help you find what you were looking for! We look forward to seeing you in often!
Always great service and always great flower! Love it!!!
Dispensary said:
@jdvannoy glad you enjoy the flower!
RyanNRandolph
on May 22, 2020
Beautiful inside, I loved the service. Juliette was amazing
Dispensary said:
@RyanNRandolph Glad you had a great experience!