About dispensary
Sunray Cannabis
Sunray Cannabis is an OLCC certified cannabis retailer, located in the heart of the Oceanlake District in Lincoln City, Oregon with ample parking in the back! Serving both OMMP cardholders and recreational customers 21 & Older. We are open 10AM to 8PM Monday to Sunday, to not only help you to find the right product for both your medical and recreational needs, but also to do our best to answer any cannabis related questions you may have. Our wide price range is geared to fit every budget. Sunray's staff is eager and ready to help, so please stop by and visit us anytime!
Leafly member since 2016
ATM
storefront
ADA accesible
veteran discount
medical
recreational
dispensary Hours
monday
tuesday
wednesday
thursday
friday
saturday
sunday
11am - 8pm
11am - 8pm
11am - 8pm
11am - 8pm
11am - 8pm
11am - 8pm
11am - 8pm
Photos




Show all photos
Promotions
$3/gr $60oz, $10Dab!
Valid 1/1/2020 - 12/1/2020
---
Premium Flower Deals: Also $3pre-roll 7 Points Pre roll $8/gr (Voyager 1, Sticky Bitch, Ice Cream Man, Moon Puppies & Future 11) $2.5/Gram $8.3/1/8th $50-62.5/oz (10 strains to choose from) no shake but buds $3.3/Gram $10.80/ 1/8 $79/oz (10 Strains to choose from) no shake but Buds $4.20/Gram $15/1/8-(10 Strains to choose from) no shake but Buds 7 Points Oregon:Little Points $10/Gram $25/1/8 Sweet Relief OG Sticky Bitch THC 29.6% $10/Gram $25/ 1/8 Voyager 1 24.82% $12.5/Gram $40/ 1/8 Sweet Relief OG (aka Sticky Bitch) THC 32.8% 7 Points $12.5/Gram $40/ 1/8 Banana Puddintain THC 32% $12.5/Gram $40/ 1/8 ChemdawgX $12.5/Grams $40/ 1/8 $12.5/Grams $40/ 1/8 Future #11 THC 28.09% Shatter Deals: Dark Star BHO Premium Shatter: $10/gr NW Kind BHO Premium Shatter: $16.67/Gram Tree Honey BHO $10/Gr Mana Extract Shatter $15 & up Premium Oil Cartridge Deals: NW Kind Distillate $16.7/ .5 gram $33 1G Select Elite $20/0.5gr $37.5/ 1gr Select Weekender Disposable Cartridge $16.67/ .3G Orchid Essential Cartridge Deals: Orchid Cartridge: $50/Gram Eddible Deals: Wyld Gummies $16.7 Laurie&MaryJane Almond/Brownie Bites $18.3 Bhombchelly"s Gummies $7.5
see all promotions
95 customer reviews
review this dispensary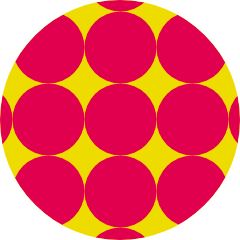 Scraps_McDoogle
on January 23, 2020
I'm mad at myself for not finding this shop sooner. Awesome staff, good prices, and great product. They have the best deals I have been able to find out here for concentrates. Dont pass this place up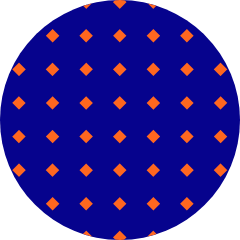 Gramaniki
on November 5, 2019
I live this place! I live 40 miles away...we have stores where i live and in Salem, which are closer, but these guys have best choices and deals....their store is clean and they have MENUS! They always make me feel like a friend... Great ppl!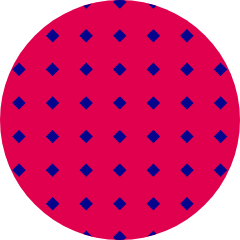 51510girl
on September 6, 2019
This store was clean, neat and most important of all, organized. They have written menus on their counters that describe exactly what they have, what type (Indica/Sativa/Hybrid), the qualities of the strain (SO helpful), and the prices. I recently moved from Salem and did a lot of research both online and in-stores. I was looking for the best deals and a place that I felt comfortable. I don't like change and I wanted to find One Place that I could count on. One place that, well, checked all my boxes. I'm at the age ( let's just say mature :)) where quality is important as well as not getting ripped off. Let me say I researched from Grand Ronde through Otis and on down through Lincoln City. Do your research-or not. Believe me when I tell you... I don't BS. I'm a straight shooter. I tell it like it is. Nobody is comping me anything and I just met these folks today. They're 😎.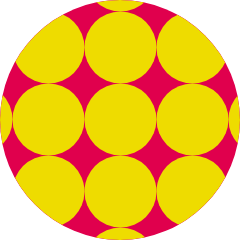 Sevenofweed
on September 2, 2019
Sunray is the place to go for all flower and oils. Their medical selection is wonderful and recreational unbeatable. The bud tenders are top notch and knowledgeable. Best prices in Lincoln City. Wide selection and best prices.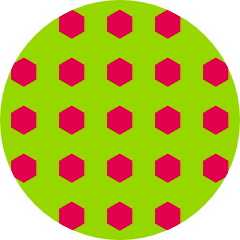 Jameson-Esquire
on August 29, 2019
I enjoyed my visit. People were chill asf. I felt like a kid in a candy store. $6 cookies were dank. My new favorite. There's an almost overwhelming amount of strains to choose from. I stopped counting at 50. Its like a Costco for weed. And its usually cheaper than most other places even with my medical discount. 5 stars for sure.
see all reviews