Reviews
67
4.4 out of 5 stars
Quality 4.5
Service 4.5
Atmosphere 4.5
Bros here... dont come if your a women...you'll get a side of disrespect with your flower
Nice enough spot, but they don't keep their online menu updated, so it's frequently misleading. It's cost me a pointless trip a few times now. Seems like one has to call to confirm what they do or don't have.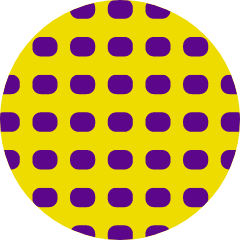 robby.bobby89
on 2019 M07 18
Pretty impressive flower selection and display. Cool neighbourhood.
This is my favorite shop. They have an amazing selection of flower and it is beautifully displayed. The budtenders here are THE BEST! they are all so knowledgeable and friendly, but Tyler is just the bee's knees-super chill, smart and non-judgemental. i live in the neighborhood, but would go here no matter where i lived in portland. jonnyondaspot
on 2019 M06 20
best flower in the area for sure. love the high noon stuff, cartridge selection, also 10% off prerolls on fridays. keep on keeping on tetra homies
I love everything about this place. From the super helpful budtenders to the incredibly streamlined selection, I couldn't be more happy with my experiences here. Definitely worth checking out if you're in the neighborhood!
WeAreTheWildThings
on 2019 M05 26
Beautiful shop with amazing people. I do wish you would list your THC/cbd % on here, I decide where to go based off the menu and would frequent your location far more often, if I knew what I was getting... Everything I have purchased has been amazing. Some med customers just need to know those numbers :) Wonderfully run little shop.
Low quality bud; high quality prices, and a mildew taste. Not a great experience. Beware the Orange Crush!
Hands down the best. My go to for all flower and high end concentrates
The staff here are great — so happy to have this is as my neighborhood dispensary. Always friendly, welcoming and knowledgeable.