Last updated:
Darn! No results found.
Try selecting fewer options
or
About dispensary
The Flower Shop - Phoenix
The foundation of The Flower Shop is focused on building relationships between our patients and the expansion of our flower strain selections in our dispensary collectives. Our mission is to deliver safe, clean medical cannabis products that improve our patient's health and well-being. In our dispensaries, our team of medical & cannabis industry professionals is committed to providing patients with the highest quality service while offering safe, effective and consistent products. For us, the cultivation process begins with our patients in mind. Our plants are hand-selected for potency and quality. Our strains are carefully and artistically crafted to be as diverse as our patients who use them. We pride ourselves in only using all-organic processing practices to provide a pure, safe, natural product. Every strain we showcase is thoroughly tested according to industry standards to ensure complete transparency to our patients. We are proud to deliver premium quality cannabis that our patients can trust. Our dedicated dispensary team of trained cannabis consultants provides patients with exceptional service through in-depth, one-on-one consultations. The focal point to our cornerstone is to provide quality cannabis, information, and support on the safe and efficient practices of using medicinal cannabis.
Leafly member since 2017
ATM
storefront
ADA accesible
veteran discount
medical
dispensary Hours
monday
tuesday
wednesday
thursday
friday
saturday
sunday
8am - 10pm
8am - 10pm
8am - 10pm
8am - 10pm
8am - 10pm
8am - 10pm
8am - 10pm
Photos

Show all photos
Promotions
20% OFF ONLINE & CALL-IN ORDERS TO STOP SPREADING COVID 19
Valid 3/17/2020 - 6/2/2020
---
‍THE SITUATION AT TFS: As we continue to evaluate and monitor the real-world implications of the COVID-19 pandemic, we are taking certain steps immediately to do all that we can to protect the well-being, health, and safety of our patients, caregivers, and employees. We will be limiting the number of patients inside The Flower Shop dispensaries to three patients in the lobby and three patients on the sales floor. However, we will have a full staff engaged in fulfilling online, phone and Leafly orders. OUR INCENTIVE: In an effort to follow the direction of The Center for Disease Control and Prevention, and limit the number of individuals inside of our dispensaries, for the next 14 days, we are offering a 20% discount (NOT STACKABLE) on all orders placed via our online system, by phone or through Leafly. When you arrive at The Flower Shop we ask that you provide your name and phone number to our staff member at the door and then return to wait in your vehicle. When your order is ready, we will text you to come inside and complete your order transaction. HOW TO PICK UP YOUR ORDER AT THE DISPENSARY: We have implemented all CDC recommended actions as it relates to the frequent sanitizing and disinfecting of our facilities and we have issued a no-contact policy. We will continue to monitor the situation and provide you with updates on any changes in our business operations. We greatly appreciate your patience and assistance during this difficult time and look forward to returning to our normal business operations once this crisis has ended.
DAILY DEALS
Valid 3/22/2020 - 1/1/2021
---
MEDICATED MONDAY - 20% OFF EDIBLES TOP-SHELF TUESDAY - BUY 2 GET 1 FREE TOP-SHELF EIGHTHS WEDNESDAY PENSDAY - 20% OFF CARTRIDGES & VAPE ACCESSORIES *(EXCLUDES CONCENTRATES)* THERAPEUTIC THURSDAY - 20% OFF TINCTURES, TOPICALS, BATH SALTS & CBD FLOWER FRIDAY - 15% OFF ALL HOUSE & GUEST STRAINS CONCENTRATE SATURDAY - 20% OFF CONCENTRATES *(EXCLUDES VAPE PRODUCTS)* SUNDAY FUNDAY PICK ANY DAILY DEAL FROM THE WEEK *(CAN'T BE COMBINED WITH ANY OTHER FLASH SALES OR PROMOTIONS)*
(WHILE SUPPLIES LAST)
TIMELESS BULK PRICING
Valid 4/24/2020 - 1/1/2021
---
1 - 500ml for $42 or 1000ml for $72 2 - 500ml for $50 or 1000ml for $85 3 - 500ml for $75 or 1000ml for $125 4 - 500ml for $95 or 1000ml for $165 5 - 500ml for $110 or 1000ml for $195
see all promotions
437 customer reviews
review this dispensary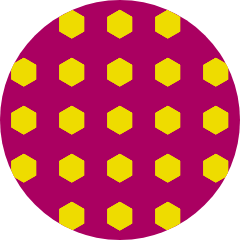 knivesx2000
on May 29, 2020
Receptionist was super friendly but was surprised how standoffish the budtender was. She spoke incredibly softly and wouldnt even look me in the eye.. it made me feel like she didnt want to help me. Not so sure about this one
I find it funny they call themself the 'flower shop'... but they have no flower. 4 strains? Not to mention whoever answered the phone was rude, I have over 5 years of cannabis industry experience and don't appreciate someone talking to me like I am uneducated on this matter. Apparently there is a shortage of flower due to COVID, but it seems to only have affected this dispensary. Also, I am not sure how you would have so much concentrate if there truly was a flower shortage.
Dispensary said:
Hello Zimmy_420, We're so sorry about the experience you had one the phone with us! Do you mind emailing us at finecannabis@theflowershopaz.com to let us know more about what happened over the phone? While most dispensaries in Arizona were hit on flower shortages due to COVID, all are recovering at their own pace that they can manage including ours. We carry concentrates from a variety of 3rd party brands at the moment who have their own cultivation sites to supply creating the concentrates you see on our menus. We appreciate you for leaving us your feedback. We hope to be able to stock our shelves back to where they were before and to hear from you soon! -The Flower Shop Team
see all reviews