The Green Solution - Alameda Ave @ West Denver
Reviews
84
4.5 out of 5 stars
Quality 4.5
Service 4.5
Atmosphere 4.5 ALove0352
on August 26, 2019
These guys are awesome! Best dispensary experience by far! hazedbunni
on June 4, 2019
I just moved from the strict NE neighboring state so this was my first time "alone" buying from a dispensary. I've never been into a Green Solution but I've had their product once before (skywalker 20/10!) lucky for me, its real close to where I live. When I got to the counter, Blake was phenomenal from the start. He stood on the same side of the counter explaining each strain along with the pie charts. I told him about my ADHD and what strains he'd recommend, he could relate with me so I let him choose the 4 different strains: Death Star, Honey Hiker, Grape Pie, Mount Choco. He was very informative, kind, attentive, and all around awesome! (its that Midwest connection xD ) Thank you Blake this will be Home dispensary!!
Great customer services
I have been going to this dispensary for a while and always had great experiences in here good flower nice wax great deals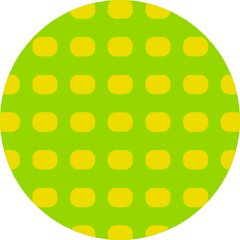 mermaidjen
on February 21, 2019
Green solution has been under investigation in the past for use of illegal pesticides, and judging by the look of their grow, probably still uses them. DO NOT BUY FLOWER HERE. I have seen their grow and many of their plants are very sickly, the goal is very clearly quantity over quality. Flower is also wayy overpriced, and the budtenders seemed to pretty much care less about my patronage. If you buy here you are purchasing pesticide soaked bud. There are so many mom and pop dispensaries with way better quality, better deals, and better atmosphere that could really use your business. Green solution is a well disguised tourist trap. Shop smart, avoid big chains! Kinghaevey65
on February 3, 2019
Best experience josh and joe are the best!!!!!
Dispensary said:
Thanks so much, Kinghaevey65! cande716
on February 26, 2018
The staff is super friendly and patient. I had a lot of questions about different products. It was clean inside and very roomy. We I will be back and I will recommend. oceanNjoli
on January 21, 2018
alright place. Products usually alright too. cherisue
on January 1, 2018
I love it here CieloBlue
on July 28, 2017
I love the potency enhancers!
Dispensary said:
It sure is a great product! They can make any joint taste amazing. We appreciate your feedback, and we will see you soon!