About dispensary
Top Shelf Medicine
We here at Top Shelf Medicine take pride in providing high quality products and customer service to every patient and customer that walks through our doors. Our Highest priority is to provide affordable products to our patients and recreational customers while giving back to the community of Bend whenever we have the chance. Stop in and say hello to the staff in Oregon's first High Times award winning dispensary!
Leafly member since 2014
ATM
storefront
ADA accesible
veteran discount
medical
recreational
dispensary Hours
monday
tuesday
wednesday
thursday
friday
saturday
sunday
9am - 9pm
9am - 9pm
9am - 9pm
9am - 9pm
9am - 9pm
9am - 9pm
10am - 8pm
Photos




Show all photos
Promotions
Daily Specials Monday-Sunday Deals
Ongoing deal
---
Come down and check out our New Daily Deals! Munchie Monday - 15% off Edibles, Twisted Tuesday - 15% off Prerolls, Wax Wednesday - 15% off Extracts & Carts, Therapeutic Thursday - 15% off Topicals, Tinctures, RSO and CBD, Fire Friday - 15% off Top Shelf Flower, Shatter-Day - 15% off Shatter & Pull n' Snap, Stock Up Sunday - 10% off Every Order, Happy Hour - Daily from 6pm-7pm 15% off all orders! Wear your Top Shelf Medicine swag in any day and receive 10% off your order
Can not stack discounts
see all promotions
55 customer reviews
review this dispensary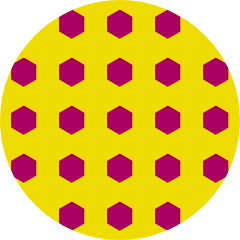 Nyssa1
on December 16, 2019
Justin was rude as hell, I forgot my ID, had to say something to my minority friend I was with and he kicked us both out. This used to be my favorite place to buy but I will be going to Tokyo Starfish from now on!!! The last few months has become worse and worse with attitudes from their employees.
Dispensary said:
Nyssa1, Thank you for taking the time to share your thoughts and opinions. When you came in to shop at our location, you failed to produce your ID.That is when you were informed that unfortunately you're not allowed to be in the building without your ID. We have OLCC signs posted indicating this.You ignored the request, but your partner had no problem producing proper ID. When you were asked again for ID you said you needed a moment to pick out what you wanted, then you'd leave. We then informed you that it doesn't work like that - if you come back with your ID, we would gladly help you with your purchase. That is when you decided to threaten the shop and Manager. You were asked to leave due to your rude behavior. Your partner was welcome to stay and shop, be he walked away when you began to raise your voice and make threats. Due to that interaction, we decided you weren't welcome in the shop. We would welcome you back if you would like to come in and speak to the manager. Kind regards, Top Shelf Medicine
see all reviews