Reviews
74
4.7 out of 5 stars
Quality 4.7
Service 4.9
Atmosphere 4.7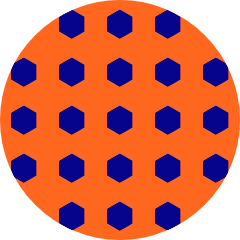 Mrs.Smith2011
on September 29, 2019
Evan is the BEST, great quality of flower. Dingleheimer
on September 2, 2019
Incredibly helpful and knowledgeable staff! Be prepared for some possible waiting, as you get your own personal budtender to assist you - it's worth it! Very care and community oriented. Still ready for party time too, if that's the mission. Great pricing, great selection, fantastic service! Oh, and if you're in a hurry, you can order pick up ahead online! 😍
A very nice store. We were passing through town, my wife needed CBD for her internal condition. You had what she needed. Thanks debrisdodger
on July 30, 2019
Excellent service and selection! Definitely a return customer. Alex, the bud tender, provided a superior experience for me, as did the rest of the staff. They were all super helpful. Thx!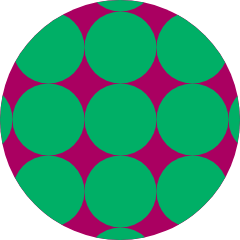 Nikadoodle
on July 5, 2019
Worst experience ever. The people are rude. There is no line so their are people breathing down your neck while you make your selection. I got home with my medicine and discovered it was over half stems. I called them to make it right and they said, "you get what you pay for". I thought that was an interesting thing to say about your own product. I would bet any positive review you read about this heap of dung that calls itself a dispensary was written by the owners. Don't go there unless you want really crappy bud.
I love treehouse! Everyone is extremely efficient, the tree is good quality and theirs always a good variety. Cheef was my employee. Theres usually 3 employees at the counters. Anyways Cheef heard I had come in to celebrate my birthday and hooked me up with a beautiful free T shirt and pre roll! Definitely going to keep coming back, great service, great prices, great tree!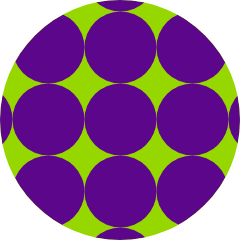 panosdemeti
on December 30, 2018
Horrible service, never left a bed review for anyone except now. These people deserve it. Made my order and was told it would be delivered in 10 minutes. Called after 30 minutes and was told they were on their way. Called an hour later only to be told that they weren't going to make the delivery. Disrespect at it best. Not only did they end up waisting 2 hours of my time but they were rude and unhelpful, only to cop out and tell me I was getting hostile and that they could no longer help me. I am left frustrated and lost 2 hour with family and friends. With no legitimate reason to not provide services at my expense, I have to say I would not recommend anyone to these people. Bad business period.
Dispensary said:
We apologize for the inconvenience and have seen your same negative review on our other business platforms as well. Our delivery servers were down that day and many people weren't able to receive their products too. We have of course resolved this issue since then and will not be struggling with deliveries from this point on.
Sceow
on December 12, 2018
This is my favorite dispensary! At first I was new to the whole seen & I let them know and they've been so helpful ever since! They make you comfortable and are super patient with you as well. The staff & bud tenders are main reason I come back. I instantly felt like a regular by the 5th visit. The goodbye as you leave makes you want to come back in itself. Coming back for sure!
Dispensary said:
We appreciate the love! At TreeHouse our employees always strive to help new customers and patients feel comfortable and confident to the whole dispensary experience. We know it can be overwhelming to some!
roguerider73
on August 6, 2018
This was a great surprise for my hubby and I. Traveling from Oregon, we wanted to pick up a nice sativa vape while visiting the area, and check out what the local dispensary scene was like. What a lovely, welcoming space TreeHouse provides. The moment we walked in, we where in awe. The vibe is warm and friendly (almost cozy) and the staff is truly welcoming. Our tender, Justin, guided us to the Pax Era cartridges we where looking for, but they where out of the battery thingies need. So he introduced us to a new one we have not heard of, the Maverick, by Spliffin. A nicely designed disposable vape pen, perfect for a week in California. And since it is a lower cost than an Era, it proves the staff are there to help you get what you want, and not upsell ya. 😉 We chose the Tangie based on Justin's suggestion and us wanting a non chemical taste. Taste is one of the reasons we like the Era's so much (damn they taste good!) Boy Justin is the man! When we got a chance to chill and take a nice hit that night, the flavor is really good, and the effects are even better. I took a nice big hit, and I'm mentally stimulated, but body is very relaxed. Just what i want in my high. If you're looking for a cool place to check out, and get some great cannabis, go check out TreeHouse. It really is a beautiful, well decorated space. And the staff is, well, really good people you want to become friends with. To put this review to scale, I've used Leafly for a few years now, and I have never been compelled to write a review on a dispensary until today. hanks Justin and TreeHouse for such a great suggestion and experience!
Dispensary said:
Greetings Oregonians! It's awesome to hear how much you enjoyed the aesthetics of our shop. We choose to fill our walls and space with a diverse collection of art works and shrubbery / plants to both reinstill a feeling of community and also highlight the many talented artists based here locally in Santa Cruz.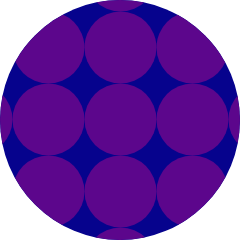 1Foxymama
on April 19, 2018
Best dispensary in N county! I bring all my family and friends here for their 1st time. Always a great selection of $5/grams.
Dispensary said:
We hope they enjoyed their shopping experience as much as you did. Check out our leafly deals and Instagram page for even more great specials!