Reviews
113
4.7 out of 5 stars
Quality 4.7
Service 4.8
Atmosphere 4.7
Really excellent selections
Dispensary said:
Thank you Daltino1!!!
I'm sure during normal times the atmosphere is much better burnt does suck not being able to smell buds before you buy. With all things considered I think these guys and girls were great! Friendly and professional and timely as well! 10/10 will recommend and return!
Dispensary said:
Thank you SkennyG! We feel the same way. Not being able to see your smiling face inside our store is hard to deal with, but we are doing the best we can under the circumstances. We hope to return to normal real soon, but in the mean time we will take care of you through our two service windows. Thanks again!!
very helpful staff, definitely going back.
Dispensary said:
Thank you Elkins17
This is the only dispensary I go to. They have great customer service and large variety of products.
Dispensary said:
Thank you LW1986!! With so many dispensaries to select from in Trinidad, we feel privileged to be the only one you visit. Thank you for your continued support and we look forward to serving you in the future.
I have been coming here for a while now and just recently bought an OZ of pretty much all Seeds. I called and was just going to trade for a different strain when i was told that would have seeds also because it was greenhouse...like what?! Apparently not doing greenhouse right!
Dispensary said:
Sorry you misunderstood again. The $99 ounces you like to purchase are all OUTDOOR, not greenhouse. Not sure how many times we need to explain this to you. If you want better quality flower, spend the extra $21 and get one of the $120 ounces.
They sold us old mildew smelling flower. Due to covid19 you are not able to see what you are buying.
Dispensary said:
Thank you for the review. We back up our sales 100% and guarantee the flower did not contain any mildew. If you are willing, bring back the flower so we can give you an exchange or make you happy with something else. Or give us the strain so we can do our due diligence. As we have always done, all our flower is pre-packaged to prevent the general public from having access to large jars of flower that will eventually be purchased by someone else. Only one person touches our flower before it goes into a child-proof container, not several budtenders and/or customers.
My one and only stop!
Dispensary said:
Thank you so much seve1982!!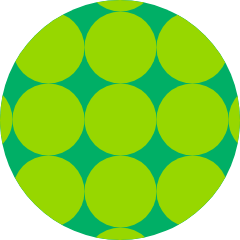 Lipsticks71
on May 6, 2020
Customer service was awesome and so helpful! Quick and easy pick up service. Good prices, good quality. Highly Recommend!!!
Dispensary said:
Thank you so much Lipsticks71!! We greatly appreciate your review and looking forward to seeing you again soon!! candicesegura
on May 4, 2020
Everyone is as very friendly, patient and helpful!! Love this location
Dispensary said:
Thank you so much!! Greatly appreciated!!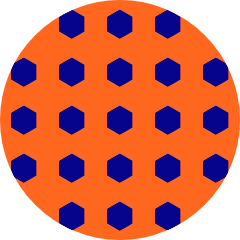 Jezadabby
on April 18, 2020
Fast and easy online ordering
Dispensary said:
Thank you Jezadabby!!